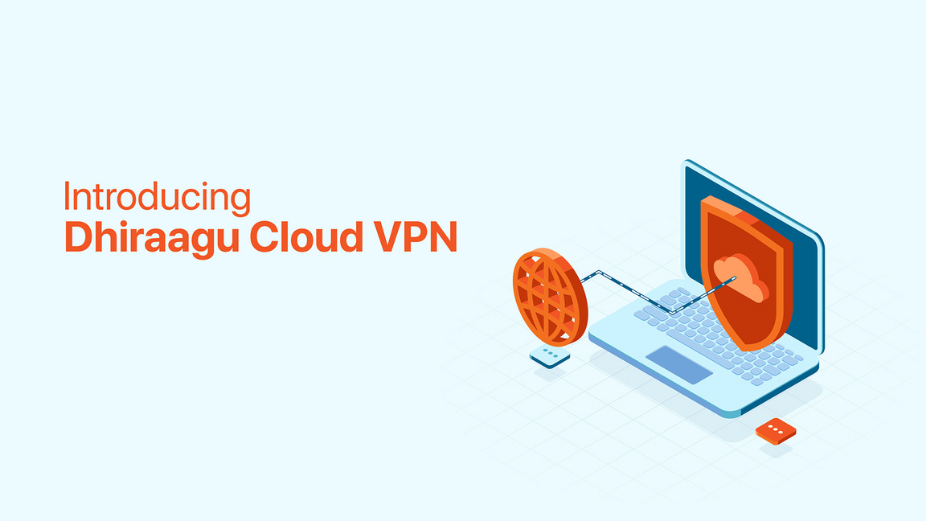 In order to cater to the demand for a secure platform to access organizations local resources, Dhiraagu has introduced Cloud VPN as a solution for all users who needs an encrypted network while learning and working from home or any remote location.  
With recent lifestyle changes due to the pandemic, more offices are shifting to hybrid working models where employees are working both on-site and remotely. Dhiraagu's Cloud VPN solution facilitates a secure  environment for these organizations to ensure smooth business operations 
Additionally, this solution also encourages colleges and universities to onboard students from different regions who are unable to physically attend the lectures to enjoy studying from home.
Dhiraagu Cloud VPN is designed to support device security through integrated personal firewall in VPN client. The end users can simply connect using the VPN app and access their work files once the initial set up is done. The service is available for both Dhiraagu Fibre Broadband and Mobile Broadband customers.
This solution comes with:
fully managed end-to-end service with real-time analytics and easy management of the VPN  users 
secure connectivity with enterprise-grade Firewall service to provide controlled access to  resources 
centralized reporting portal to see the visibility of the access-granted VPN users 
Dhiraagu is committed to serving all its business customers beyond connectivity and continues to be the digital transformation partner.  
For more information regarding, please visit https://bit.ly/3hQsk6D