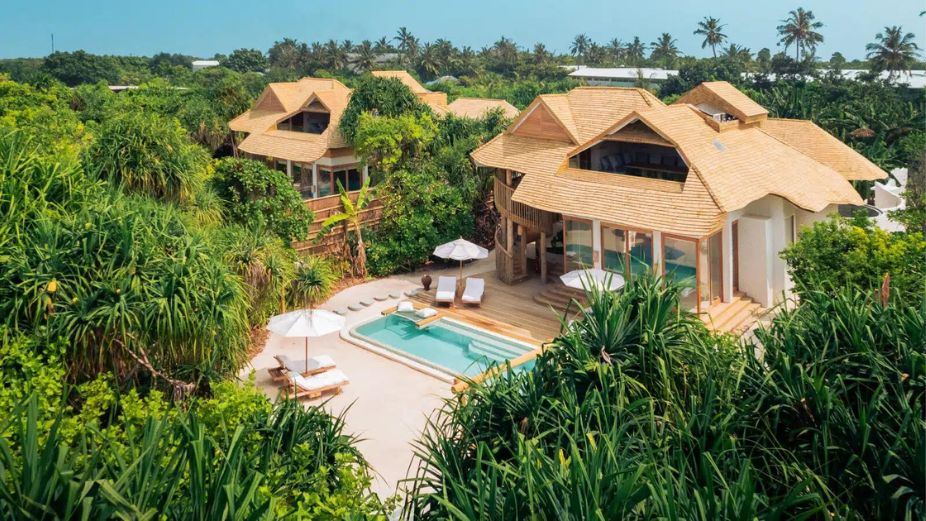 Sonu Shivdasani, the co-founder of the esteemed luxury hotel and wellness brand Soneva, has officially announced the exciting development of a new Soneva retreat in the Maldives, known as Soneva Secret. This highly anticipated property is set to open its doors by the end of 2023.
During a captivating webinar with WGSN, Shivdasani delighted attendees by sharing captivating details about the brand's latest venture. Soneva Secret, with an estimated cost of US$40 million (£32.1 million, €37.4 million), is poised to deliver an extraordinary experience characterized by seclusion and exclusivity, tailored to meet the unique preferences of each guest.
"The new location in the Maldives will be remote, remarkably private, and offer an intimately personalized experience," expressed Shivdasani. "We aim to welcome our first guests by the end of this year, and further details will be unveiled in September."
Soneva Secret will feature an exquisite collection of meticulously designed villas and residences, crafted to celebrate the breathtaking natural beauty of the surrounding environment. Each villa within Soneva Secret has been meticulously constructed, with a construction cost exceeding US$3 million (£2.4 million, €2.8 million). The utmost attention to detail has been employed to ensure an unparalleled level of luxury and service. Every villa will be equipped with a dedicated private butler, chef de partie, and runner, ensuring that guests' every desire and preference is expertly catered to.
In addition to the eagerly anticipated Soneva Secret, Shivdasani also shared the brand's ambitious plans for future expansion. The team is currently exploring the possibilities of a fourth Soneva Maldives property, along with the highly awaited introduction of a Soneva destination in Okinawa, Japan. While these plans are yet to be officially confirmed, the news has sparked excitement among loyal Soneva enthusiasts, who eagerly await further updates.
Featured Cover Image: Soneva Jani