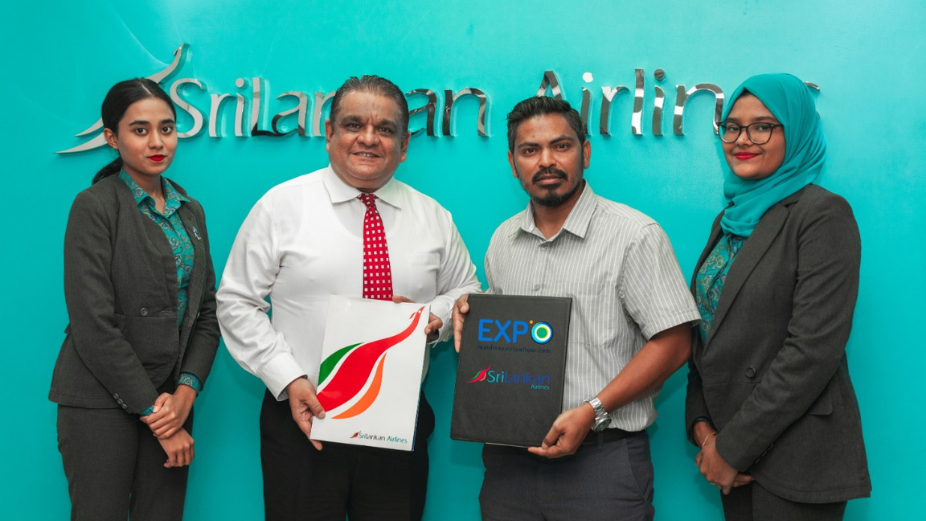 Srilankan Airlines has signed as the International Airline Partner for Maldives Virtual Tour Expo 2022. The country Manager Maldives of Srilankan Airlines, Fawzan Fareid and Chief Operating Officer of Orca Media Group, Ahmed Nasir signed the partnership for Maldives Virtual Tour Expo 2022.
Launched in 1979, Srilankan's National Carrier is an award-winning airline with a solid reputation for service, comfort, safety, reliability and punctuality. The airline's hub is at Bandaranaike International Airport in Colombo, providing convenient connections to its global route network of 126 destinations in 61 countries.
Maldives Virtual Tour Expo is a virtual consumer travel fair held on maldivesvirtualtour.com offering unbeatable holiday offers across the Maldives from 1st to 31st July 2022. This is going to be the largest virtual consumer travel fair of the Maldives reaching over 10 million travelers across the globe.
Throughout the expo, Maldives Virtual Tour will be giving away 50 free holidays from resorts and hotels for the lucky winners. Visitors attending the MVT Expo can enrol in the lucky draw and stand the chance to win a free holiday to Maldives. Furthermore, visitors will be able to enjoy offers of a lifetime for their dream holiday in the Maldives.
Officially launched on 31st December 2020, Maldives Virtual Tour is the breathtaking 360° virtual tours of Maldives with over 2000 virtual tours of more than 150 islands. In addition to the virtual tours, travellers can enjoy reading travel guides about Maldives and enjoy the best deals for their dream vacation.