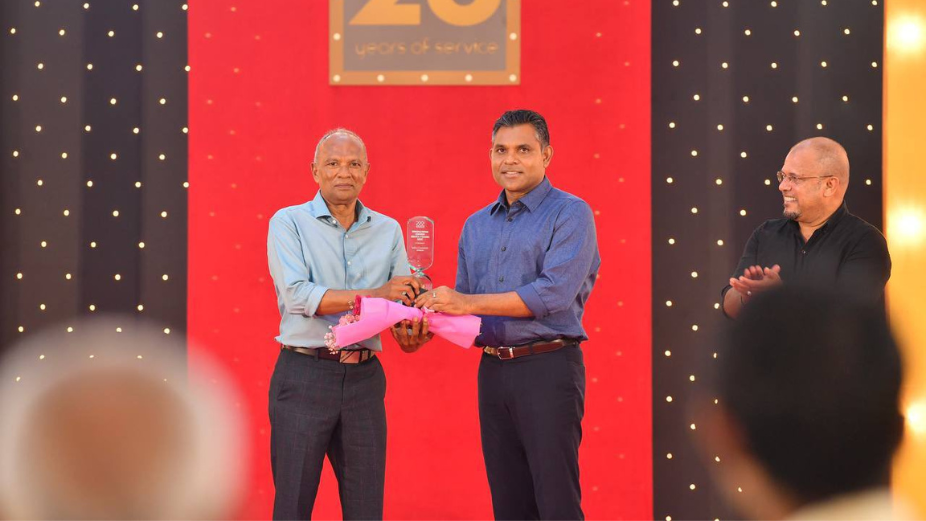 State Electric Company Limited (STELCO) celebrated its 26th anniversary with a special event held at CROSSROADS Maldives. The occasion was dedicated to honouring exceptional employees who have played a pivotal role in the company's success.
During the event, Vice President Faisal Naseem emphasized the importance of professionalism, fostering genuine friendships, and offering mutual support in the workplace. He highlighted these qualities as crucial for delivering essential services to the public. Additionally, Vice President Naseem underscored the significance of sharing knowledge and promoting personal and organizational growth through cooperation among colleagues.
Several employees were recognized for their notable contributions. Among them, Mohamed Latheef, the Deputy Managing Director of STELCO, received the Outstanding Service Award in acknowledgement of his achievements and dedication to the company's growth. Additionally, long-serving employees were honoured with Long Service Awards, recognizing their loyalty and dedication throughout their tenure.
STELCO's commitment to recognizing and celebrating exceptional employees highlights their vital role in the company's ongoing success as the nation continues to progress.