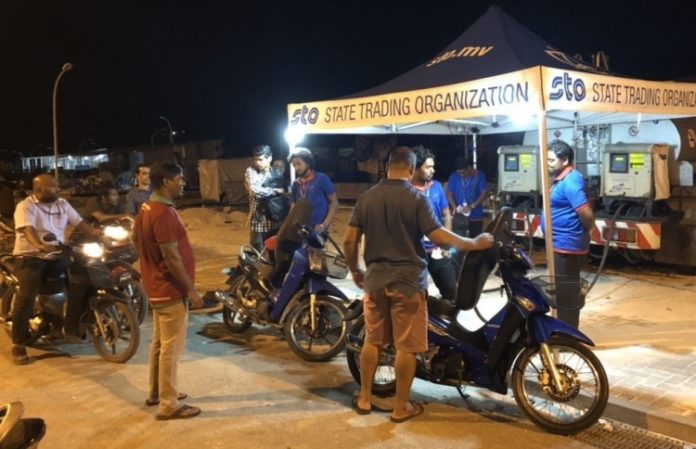 In order to minimise difficulties faced by the public due to road restrictions caused by the ongoing bridge operations, STO has opened a temporary Petrol Shed at Male' Industrial Village area.
According to STO, the petrol shed was opened on 04th July with two petrol pumps to refill motorcycles. An official from the company explained that the petrol shed was opened to tackle the rising queues in petrol sheds which lead to traffic jams.
Currently only three petrol sheds are operated in Male', out of which one is equipped for refilling four-wheeled vehicles only.
STO has stated that company has started works to open a petrol shed in the industrial village.