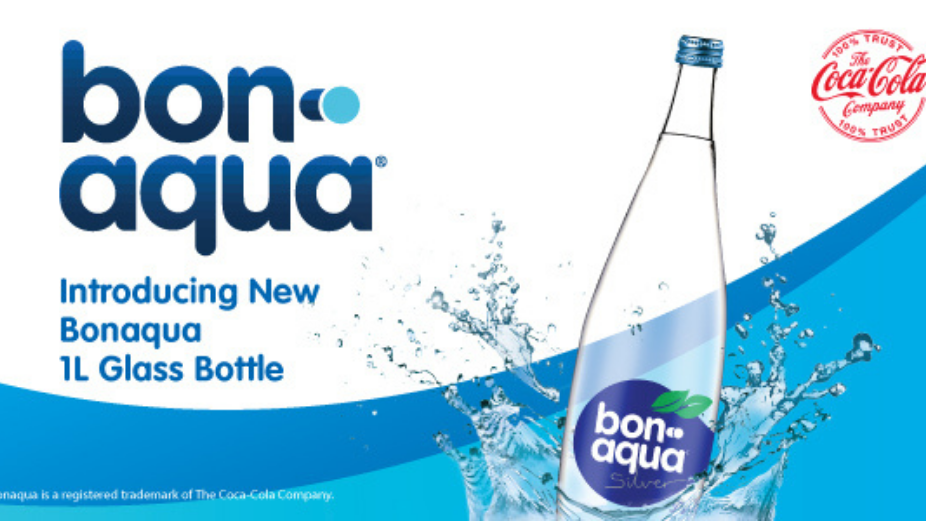 As part of its vision to achieve a World Without Waste, The Coca-Cola Company is implementing innovative​ initiatives all around the world and Maldives is no exception. Coca- Cola Maldives has relaunched its global water brand- Bonaqua in a sustainable and environment friendly 1-liter Returnable Glass Bottle (RGB), that can be refilled and re-used as many times.
The move comes at a time when Coca-Cola is building for its next stage of growth and focusing on its purpose to "Refresh the world and make a difference" in ways that create a more sustainable business and better-shared future that makes a difference in people's lives, communities and our planet. Around the world, the Company is focusing on refillable packaging, which addresses both affordability and sustainability concerns. 
Pankaj Sinha, Country Manager, Coca-Cola Sri Lanka & Maldives said, "At Coca-Cola, we are committed to our goal of having a World Without Waste through a renewed focus on the entire packaging lifecycle – from how bottles and cans are designed and made, to how they're recycled and repurposed. We do this through better design, supporting collection efforts and partnering with government and other organizations to promote a circular economy. The relaunch of Bonaqua in returnable glass bottles in Maldives, marks a significant step towards our efforts in achieving a World Without Waste".
Sanjay Maniku – Managing Director MAWC, said "Consumers in Maldives love Bonaqua for its high-quality and trust quotient. Each bottle of Bonaqua undergoes a series of meticulous production procedures to comply with highest standards. Through the new packaging, we aim to further enhance the refreshment for our consumers by offering them a more eco-friendly and sustainable option to choose from".
Bonaqua is a high-quality drinking water from the global beverage portfolio of Coca-Cola. It combines the process of multistage filtration with a proprietary blend of minerals to deliver a fresh, clean taste for daily hydration.
The 1-liter bottles will be initially available at select Resorts, Hotels and Eateries, and then scaled to all islands across Maldives. Consumers can also purchase the packs on COKE2HOME app. As part of its 'Beverages for Life' strategy, the Company will also continue the existing PET bottles to provide more choices to the consumers for different occasions.
In 2018, Coca-Cola set an ambitious goal to help solve the problem of packaging waste around the world. The company pledged to collect and recycle a bottle or can for every one sold by 2030; to make all of its packaging fully recyclable by 2025; and to make its bottles and cans with 50% recycled content by 2030.
About Coca-Cola in Maldives
Coca-Cola is one of the world's most famous and best-loved brands and has been refreshing the world for 135 years. The Coca-Cola Company through its bottling partner has brought a range of hydrating and delicious beverages to Maldives. The Coca-Cola brand has also sought to brighten consumers' lives through a variety of engaging projects and activities.
As Coca-Cola strives to fulfil its sustainable business and growth objectives by focusing on profit, people, its portfolio, partners, the planet and overall productivity, encouraging consumers to enjoy and increase their consumption is crucial.