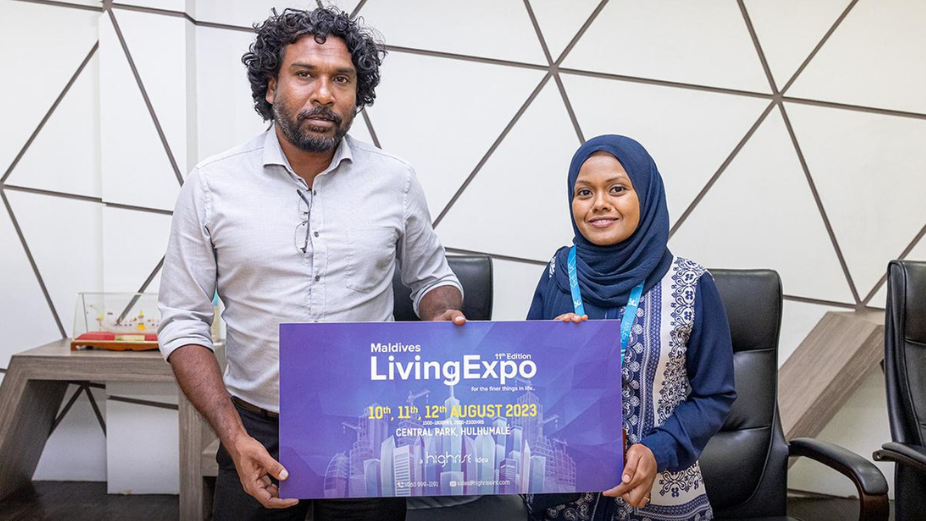 Urbanco has signed an agreement with Highrise International to become the title sponsor of the 11th edition of The Maldives Living Expo.
This annual event, organized by Highrise International since its inception in 2013, is a highly anticipated gathering that showcases housing and lifestyle trends in the Maldives. This year's Living Expo will take place at Hulhumale' Central Park from August 10 to 12, promising an enriching experience for attendees.
The Maldives Living Expo has established itself as a unique platform in the Maldives, focusing on housing and lifestyle. It serves as an avenue for property developers, interior design and furniture businesses, housing financing agencies, and other relevant stakeholders to come together and present their latest offerings to the public. Over the years, the expo has successfully provided valuable information related to housing to its attendees.
Urbanco's decision to be the title sponsor of The Maldives Living Expo is a testament to its expanded focus on urban city development. As a leading company in the field, Urbanco is dedicated to driving progress and innovation in urban areas. By supporting the Living Expo, Urbanco aims to highlight the potential of urban city development in the Maldives and demonstrate its commitment to the country's growth.