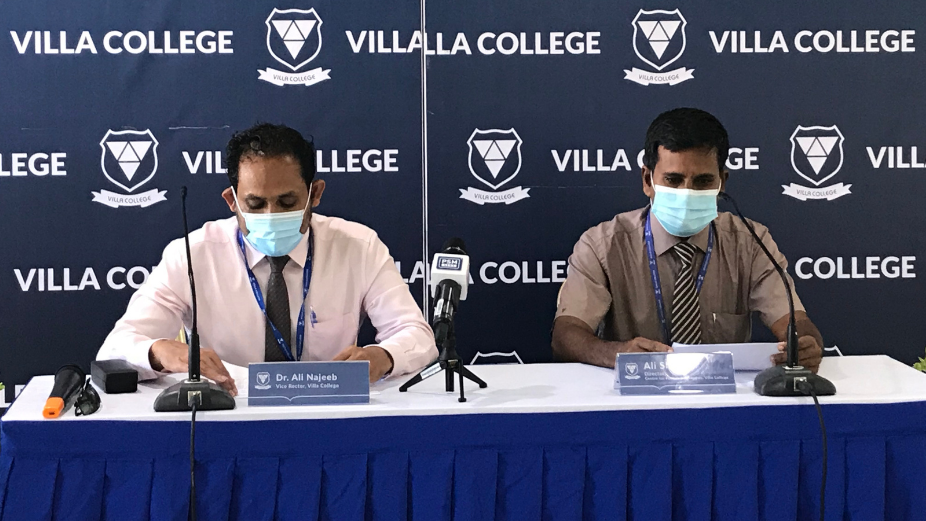 Villa College has today announced the courses to be introduced under the Skills for a Resilient Workforce Program.
Under this program, Villa College will be introducing National Certificate 3 in Inventory Management, Housekeeping, Lifeguarding, Water Sports, and Ticketing and Reservations courses. These courses will run for 16 weeks, and are completely free. Students of these courses will also receive a monthly stipend of MVR 2000.
The courses were announced at a special press conference held at Villa College QI Campus today. On behalf of Villa College, the conference was attended by Vice Rector of the college, Dr. Ali Najeeb, and Director of Villa College's Center for Foundation Studies, Mr. Ali Shareef.
Speaking at the conference, Dr. Ali Najeeb highlighted that these new introductory courses will open new doors for students, helping to support and bolster a resilient local workforce.
Deadline for application to these courses is 6th June 2021. Interested applicants may submit their forms online via the Villa College website. For more information, call 3303200 or 7320302.