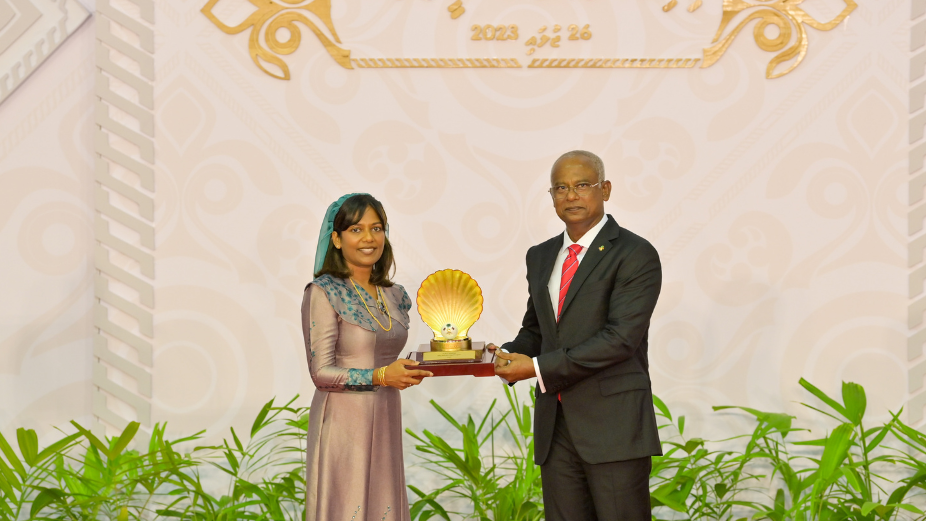 Voyages Maldives, one of the pioneering organisations in the Maldivian tourism sector, has been conferred the coveted National Award of Excellence in The Field of Tourism. The award was formally presented to Aiminath Salah, the company's CEO, during a ceremony on the occasion of the country's Independence Day, July 26.
This 43-year-old company, which commenced its operations on February 13, 1980, has steadily grown from humble beginnings, initially offering ferry services for tourists, to a dynamic powerhouse in the tourism industry.
In its impressive 43-year tenure, Voyages Maldives has developed into one of the largest and most influential tourism companies in the Maldives. Its business interests have diversified and broadened over time, and today, it stands as a major provider of safari services in the region.
In addition to safari services, Voyages Maldives also operates as a travel and tour operator, partnering with international airlines and travel agencies to promote tourism in the Maldives. The company's dedication and strategic endeavours have significantly contributed to the growth and development of the country's tourism sector.
With its longevity in the industry, Voyages Maldives is now the oldest company in the nation's diving and cruising business on safari vessels, marking another significant milestone. Notably, it is also the first company to receive a National Award of Excellence in this field.
Founded by Salah Shihab, along with four other shareholders, Voyages Maldives has been successfully operating in the safari business since 1980. Starting with 12 safari boats, the company now runs an operation of seven safari vessels, under the leadership of Salah, the current managing director.