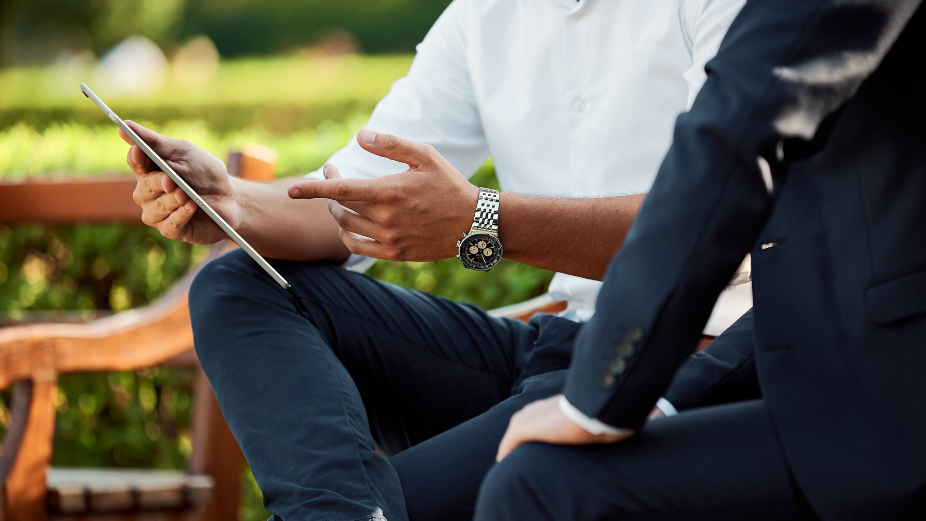 The Internet has reformed how societies function. It has offered new and exciting ways for consumers and businesses to interact and perform tasks. Housing Development Corporation (HDC) aims to remove the technological barriers faced by businesses in the Greater Male' area. For many years, local entrepreneurs have been raising their concerns over the infrastructural limitations in providing technology-based services.
HDC says that it is not their aim to provide services to end-users but to provide the ever so costly physical infrastructure needed for digital services. For starters, this infrastructure is what internet service providers (ISPs) will leverage to provide internet connections. With the succession of this project, ISPs will no longer need to build their own infrastructure. While some of us are accustomed to the 'road digging segments' of installing a new fibre-to-home connection, many of us ask, "Is there no other way?" HDC says that, once the smart city infrastructure is set in place, road digging would become a thing of the past.
It is no doubt that technological implications accelerated with the pandemic. However, businesses elsewhere have been integrating technology and completely changing the way they function for over a decade now. How exactly has it changed? The list goes on, but we can isolate and dive into the nitty-gritty of some common and prominent changes that we can expect to see with improved accessibility to the Internet of Things (IoT) in the Greater Male area.
Internet of Things (IoT) is commonly referred to as the interconnection of computing devices embedded in everyday objects through the internet, facilitating the rapid exchange of data. In the past, IoT was used by businesses from the tech industry to inform on innovations – which leverage the capabilities of the internet. However, over the past 5 years, we have witnessed a boom in participation of the wider society. The majority of the working class now embrace them and take an active interest in the potential of IoT. The mass proliferation of IoT enabled devices has increased consumer interest. Researchers project over 55 billion IoT devices by the year 2025, which was estimated at 9 billion in 2017.
What does the Smart City Infrastructure have in store for startups?
HDC says that the smart city infrastructure will increase business incubation programmes, coworking spaces and accelerator programmes in the Greater Male' region. Business incubators are ideal for entry-level startups as incubators foster fresh ideas. Dreamers will have a better chance of transforming their dreams into reality. Incubator programmes more or so often provide an opportunity to share a co-working space and network with like-minded people. They also facilitate extended research possibilities and since they are usually industry-specific, they can provide up-to-date expertise to turn your ideas into valuable solutions.
Accelerator programmes on the other hand provide services in exchange for equity. They are usually brief, yet intensive. These programmes are beneficial if you have already kick-started
your business and are looking for networking opportunities to secure more finance and achieve sustainable growth. Accelerator programmes provide mentorship and they are result-oriented. Co-working spaces on the other hand are professional work premises that allow individuals and groups to work at reasonable prices. These spaces are typically equipped with high-speed internet, office furniture and other tools that could potentially be required by workers. Co-working spaces are at the forefront of using innovative design and solutions to boost productivity and profitability.
Though co-working spaces are commonly affiliated with startups, these spaces have proven to be just as beneficial for blue-collar workers, creatives and freelancers. The superiority in the technology available in these establishments is more sophisticated compared to those found in traditional homes and office spaces. You visit these places to work both individually and as groups.
What does the Smart City Infrastructure mean to businesses that are already up and running?
It feels though as if it was just yesterday afternoon when companies were flooded with paperwork, physical meetings and travel expenses. Technology has completely revamped the way communication flows. We have moved from slow and complex to fast and simple – inherently, more transparent practices. With the internet of things, businesses will have the capacity to monitor the efficiency of internal functions and introduce new, research-based practices to improve targeted areas of the business. Since almost all of your equipment, devices and even products will be integrated into the same network, It will eliminate the need to be physically present in the workplace. Business owners will be able to know where everything is at all times. In doing so, managing complex areas such as inventory will also become so intuitive that you might not even have to proactively think about it.
The ultimate goal of every business is improving profitability. Keeping the costs at a bare minimum is one of the most challenging tasks and if goes unmonitored, it can cost the business itself. Technology has proven to improve the fiscal health of businesses by automating repetitive manual tasks. Apart from cutting down expenses, technological implications provide more accurate results and are thorough with record keeping. Modern workplaces are now equipped with innovative solutions to increase workflow and efficiency. For instance, project management software can keep the team focused through continuous risk assessments and providing red flags every time a task falls off track.
Technology will open floodgates to more data in comparison to the amount of data we are able to track right now. By relying on end-to-end hardware and software-based data encryption, information will be made more secure. Should a business desire to make information accessible within different sets of limitations, depending on the sensitivity, it will be an easy thing to set up.
High-speed internet combined with innovative devices will provide comprehensive insight into what customers are looking for, their perception of your brand. By deeply understanding
customer needs, businesses can create accurate, profitable solutions to address and fulfil those needs. Customization has become a differentiator that allows businesses to stand out in crowded spaces. Customers are looking for tailor-made solutions that fulfil specific needs. Research conducted in the UK – with data collected from over 2000 participants – shows that one in four consumers have switched their loyalty from one company to another because they can deliver a better customer experience. Furthermore, 59% of the participants claimed that they would leave a business website within 30 seconds if they don't like the user experience.
HDC assures that the smart city infrastructure will play an important role in sparking the innovations needed to build a convenient, happy and thriving community. By leveraging on the infrastructure, businesses of all scales – small, medium and large enterprises will be able to improve their functions and achieve sustainability.