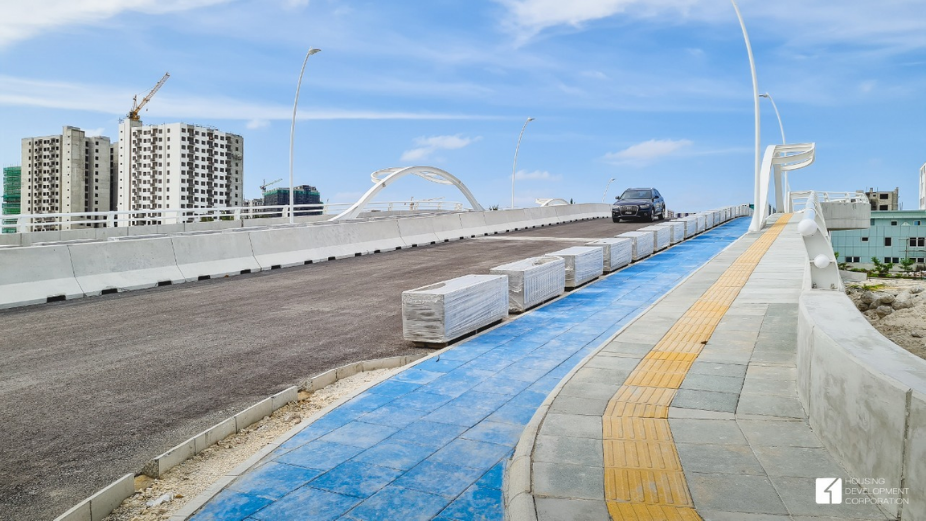 Housing Development Corporation (HDC) has announced that the Bridge 1 in Hulhumale Phase 2 will be open from 1st of October as residents have started living in the area. The opening of the bridge connected to Nirolhu Magu will make it convenient for people to move in and out of Phase 2.
However, the public is not allowed to visit other areas of Hulhumale Phase 2 without the permission of HDC. Further, the Corporation instructs the public to obey the policies and regulations of the government when visiting the beach at Hulhumale Phase 2.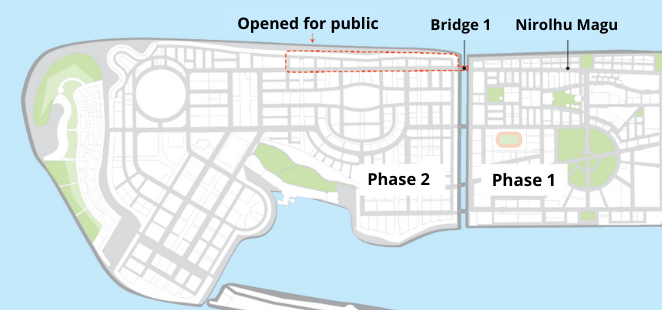 Earlier this year, HDC revealed that five bridges will connect Phase One and Phase Two of Hulhumale' and they will be constructed by China State Engineering and Construction Company (CSECC). "Priority was given to the design of the bridges, so the end result will be very beautiful", said HDC's Managing Director, Suhail Ahmed.