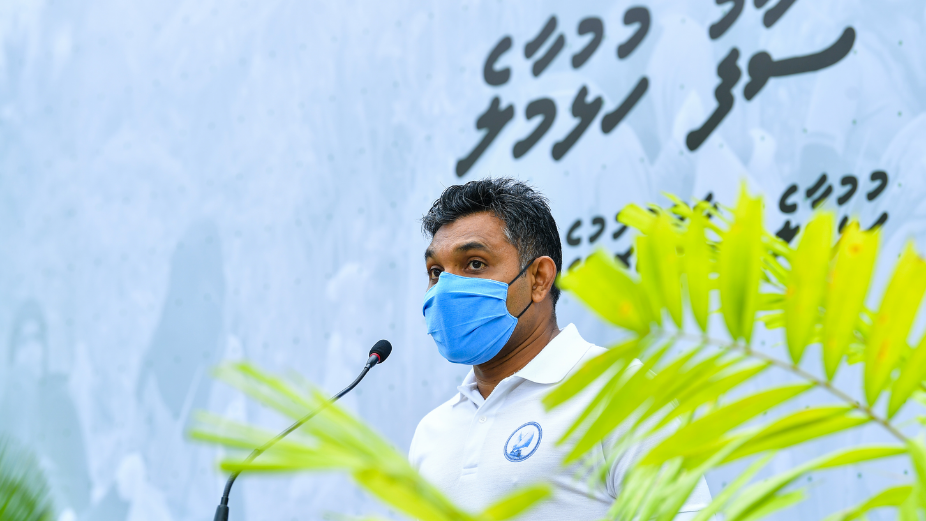 Vice President Faisal Naseem has inaugurated the 'Saafu Hulhumalé' cleanup initiative at a special ceremony held yesterday afternoon at Hulhumalé City.
In his remarks the Vice President reiterated the Government's commitment to protecting the environment, ensuring road safety and providing clean and safe neighbourhoods. He highlighted that the Government's first large-scale programme after assuming office was a nationwide cleaning initiative, and also spoke on the Government's commitment to eliminating single-use plastic in the country.
The Vice President emphasized that one of the key lessons of the Covid-19 pandemic has been the importance of cleanliness. He urged the public to always make hygiene and cleanliness high priorities, and to work towards keeping the country clean and safe.
The 'Saafu Hulhumalé' cleanup initiative launched yesterday will conduct cleaning activities in 40 different areas of Hulhumalé City over the course of the programme.