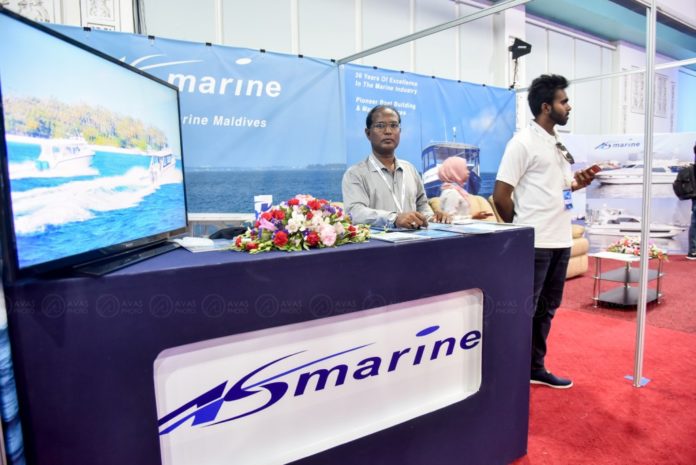 The 4th edition of Maldives Marine Expo 2017 organized by the Liveaboards Association of Maldives has begun. This expo has been held annually since 2013 onwards and is a platform for local boating industry professionals to meet and connect with the industry experts around the world. Al Shaali Marine was among one of the companies in the industry that took part in this event.
Al Shaali Marine Maldives Pvt Ltd is a joint venture between Al Shaali Marine Dubai and Coastline Investments Pvt Ltd Maldives and is one of the leading boat builders in Maldives.
"This expo is the leading platform of the marine industry in Maldives and our aim of participating is to pour our support as much as we can to the parties of the industry", when asked about the motive of taking part in this fair, the Operations Manager of Al Shaali Marine, Ismail Shareef stated.
At this year's expo, Al Shaali presented a new vessel, "Canary 21" which is specially designed for water sport activities.  Shareef stated that their main aim is to introduce exclusive products in to the market by taking in to account the demands of the public. According to Shareef, at last year's expo they launched a 24-feet vessel.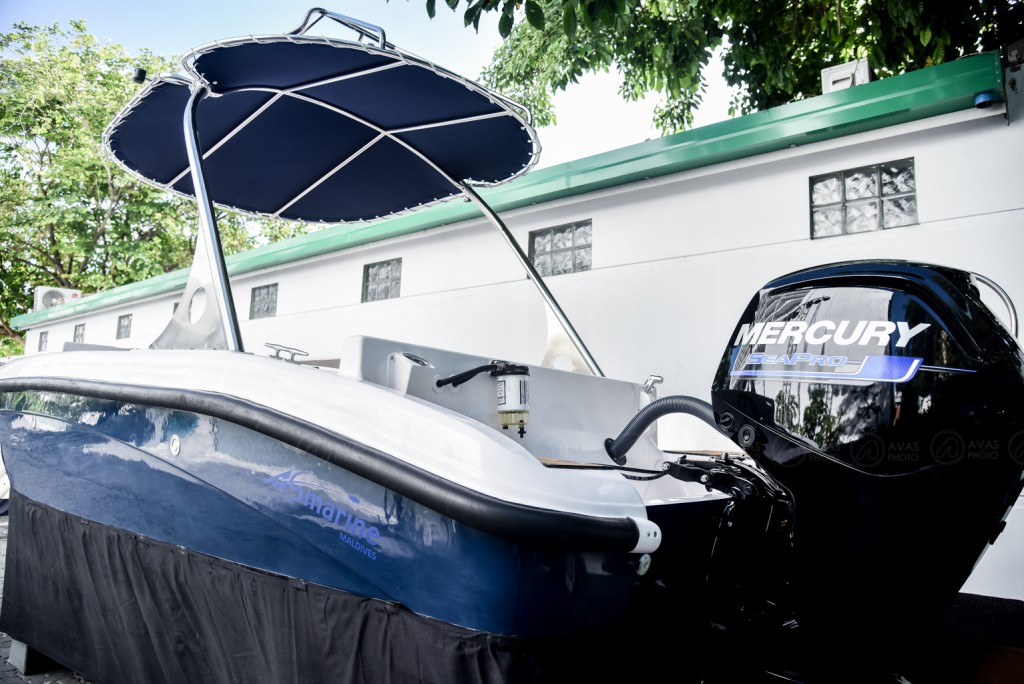 "All the vessels manufactured by Al Shaali Marine are crafted with the highest standards of safety and durability on the sea and focused on design aspects as well. The latest vessel by Al Shaali, "Canary 21" is also designed this way and has the capacity to carry 8-10 people" Shareef stated.
According to Shareef, this launch is designed especially for guesthouses and resorts for their private excursions like sand bank and snorkeling trips. It also has the capability to drive through shallow water and can be customized easily according to the needs of the buyer. For instance, although it comes with 1 engine, 2 engines can be fixed as well.
Shareef further added that this launch is cheaper in price compared to the market price of Maldives and flexible payment methods will be offered for buyers interested in this vessel as well.