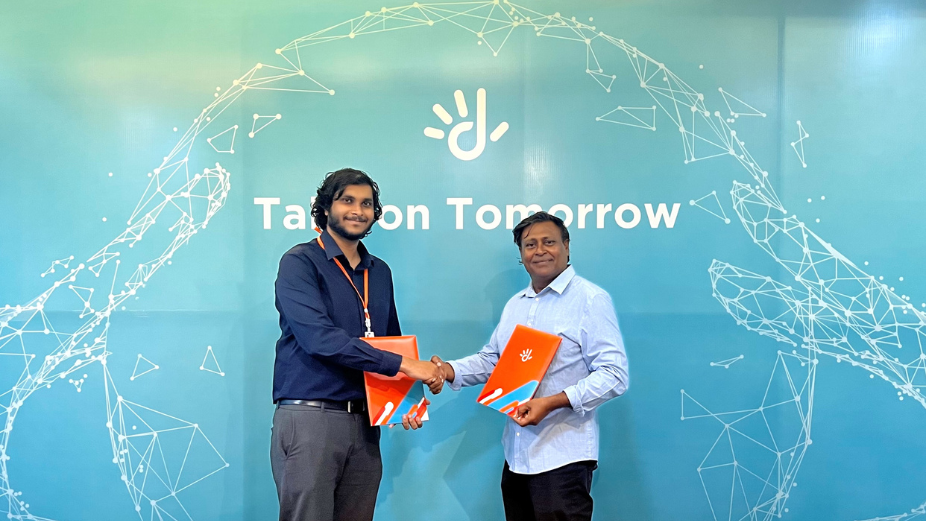 Dhiraagu has signed an agreement with Club Maldives to become their exclusive Digital Partner of the year.
Club Maldives is a non-governmental organisation registered in 2005 known to host one of the biggest and most prestigious futsal tournaments in the Maldives. Their main objective of hosting these tournaments is to develop futsal and promote friendship among government/company staff.
Under this partnership, Club Maldives will be hosting four tournaments during the year; 18/30 Thirty Classic 2023, Eighteen Thirty 2023, Club Maldives Cup Classic 2023 and Club Maldives 2023. 18/30 is the first event women's futsal tournament to be hosted in the Maldives. Women empowerment being a key focus area of Dhiraagu, the company is extremely excited to see this new edition to this year's series of scheduled tournaments.
This year, two men's division tournaments of Club Maldives, Club Maldives Cup, and Club Maldives Cup Classic, and two women's division tournaments, 18/30 Fiesta and 18/30 Classic will be held together on 14 July 2023.
Dhiraagu continues to support and collaborate on projects which empower youth and strengthen communities through sports and recreation.