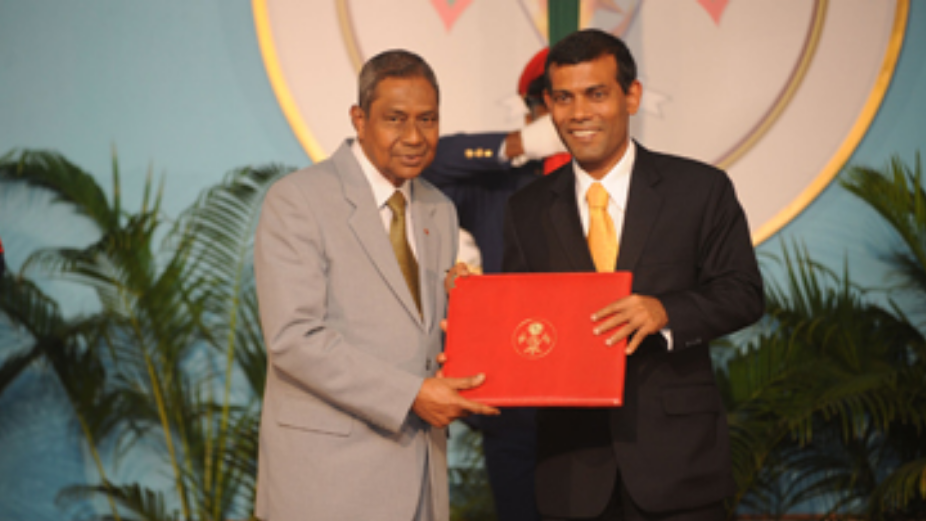 President Ibrahim Mohamed Solih has conveyed condolences to the family of the late Ahmed 'Loajehi' Maniku. Ahmed Maniku, 80, is a distinguished entrepreneur who made invaluable contributions in the economic sector. He passed away in Bangalore, India, on Tuesday night while being treated for an illness.
Ahmed Maniku played a lead role in bottling and marketing 'Don Don' – a chilled beverage which rose to fame during the time of 'Beach Villa' formed in 1961 by then-President Ibrahim Nasir. He then realised his dreams of owning a bottling company, which he founded in 1982 – the 'Three Choice' brand of fizzy drinks went on to become a huge success. It was a local investment.
Ahmed Maniku's contributions in the economic sector, especially in Small and Medium Enterprises, were recognised twice by the government. He received the National Award of Recognition in 1997 for his contributions to promoting economic activities and the National Award of Honour in 2009 for contributions to national productivity in SMEs.
Ahmed Maniku was a driven and supportive member of society. He played an active role as a senior member of the Galholhu Ward and dedicated his life to volunteering and participating in social development efforts. He was also a top management official of Victory Sports Club