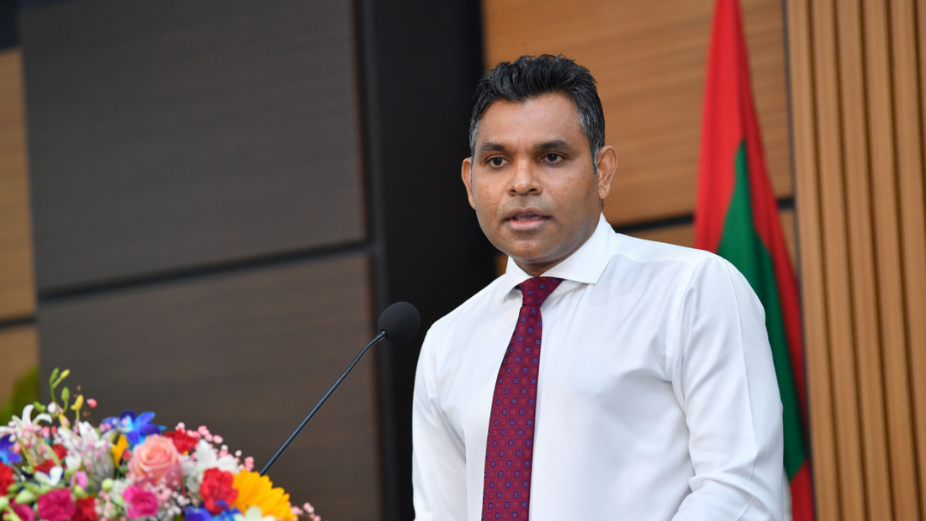 Vice President Faisal Naseem on Thursday said that the government is committed to decentralised healthcare- providing specialised medical services easily accessible without the need to travel to the capital area. The Vice President made these remarks at the ceremony held at the National University of Maldives (MNU) to inaugurate the educational scheme to develop human resources in various fields of therapy.
Speaking at the ceremony, the Vice President noted how therapeutic rehabilitation services were previously neglected in the Maldives. He said that enhanced therapy services would strengthen the public health sector as it facilitates early detection and promotes suitable measures. The Vice President recognised that this scheme would take time to bear fruit and become a welcome respite for citizens seeking such services outside the capital.
Vice President Faisal Naseem also stated that social development is a priority for President Ibrahim Mohamed Solih and highlighted some of the completed and ongoing projects on this front. He noted how a Child Development Centre, similar to the one instated in Addu City this month, is being developed in Hulhumalé Hospital, along with other services to extend more inclusive support.
The Vice President also thanked the private enterprises contributing to human resource and social development projects and acknowledged the notable increase in corporate social responsibility (CSR) projects. He encouraged citizens to work together and stay united towards this goal.
The scheme on human resource development offers higher education scholarships in various fields of therapy such as occupational, speech and behavioural therapy. During today's ceremony, several state-owned enterprises, such as State Electric Company Limited (STELCO) and Maldives Water and Sewerage Company (MWSC), along with private individuals and companies, exchanged agreements to sponsor the scholarships.