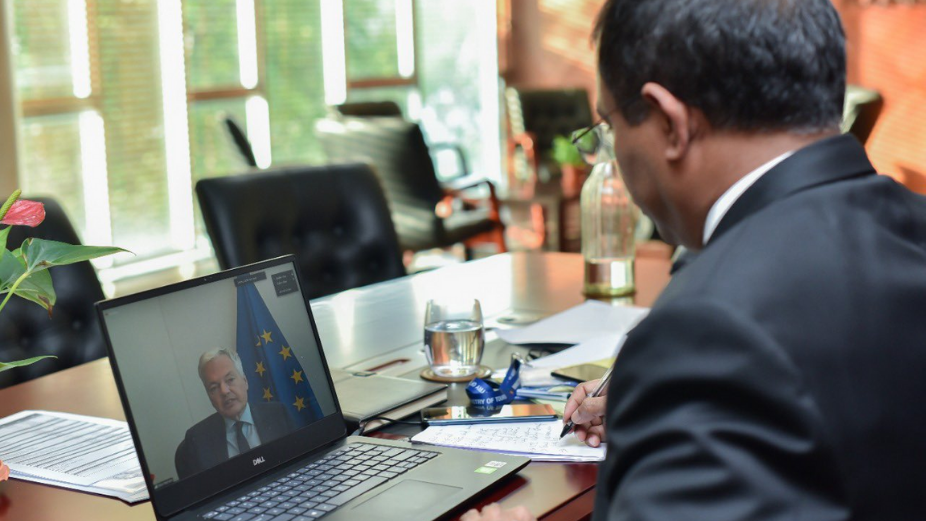 Minister of Tourism Mausoom has participated in the UNWTO 6th Global Tourism Crisis Committee meeting. Discussions were focused on coordinated, resilient and safer tourism and formulating and implementing a harmonised protocol for travel.
"We're meeting at the 6th Global Tourism Crisis Committee with a clear goal: to take actions towards tourism recovery. More than ever, tourism needs strong and coordinated actions to save the millions of jobs and businesses now at unprecedented risk.," said Zurab Pololikashvili, Secretary-General of the World Tourism Organization.
During March, UNWTO decided to set up a Global Tourism Crisis Committee to chart out a coordinated recovery plan for the global tourism sector which is hit hard by Covid-19 pandemic. The decision to set up a crisis committee was taken at a high-level virtual meeting held at the aegis of UNWTO bringing together key UN agencies, the chairs of its Executive Council and Regional Commissions, and private sector leaders.
Maldives has seen a steady improvement in its tourism industry since the reopening of its borders from 15th July. As of 6th October, 223 tourist establishments have re-opened and started their operations. This is more than 24,000 beds in various tourist facility such as resorts, hotels and vessels.