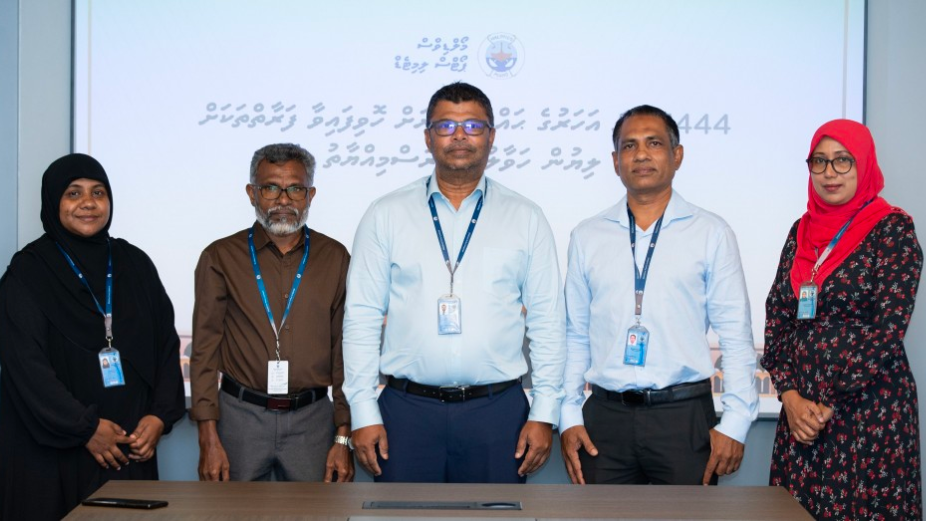 In a gesture of goodwill and corporate social responsibility, Maldives Ports Limited (MPL) has offered three of its long-serving employees the chance to undertake the sacred Hajj pilgrimage.
The company, known for its commitment to its workforce, presented the employees with letters of approval during a special function held at the MPL headquarters on Monday. MPL CEO, Shahid Ali, personally handed over the letters, expressing his delight at providing this remarkable opportunity to the deserving employees.
During the ceremony, Shahid Ali highlighted the employees' significant contributions to the company, emphasizing their loyalty and dedication over the past 15 years. He expressed his pleasure in enabling them to fulfil their spiritual obligations and embark on this holy journey without any financial burden. The CEO also acknowledged the wider significance of corporate social responsibility and the positive impact it can have on employees' lives.
"We are happy that our employees will be able to perform the pilgrimage as part of the company's CSR. We appreciate the long service rendered by these employees to the company," Shahid said, emphasizing MPL's gratitude for the employees' commitment and their role in the company's success.
He added that five employees would be given the opportunity to perform the pilgrimage at the company's expense next year.