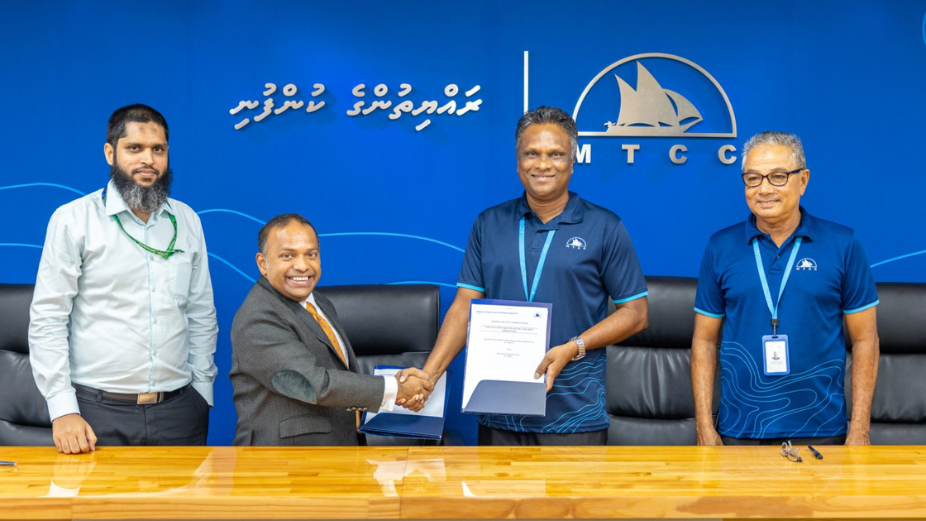 Yesterday, Maldives Transport and Contracting Company (MTCC) signed a memorandum of understanding (MoU) with Maldives Islamic Bank (MIB) to launch an "Engine Financing Promotion" for its customers. The MoU was signed by MTCC CEO Adam Azim and MIB Managing Director Mr. Mufaddal Idris Khumri.
This collaborative effort, officially initiated on September 20, 2023, will benefit customers interested in purchasing Yanmar and Suzuki engine brands from MTCC between the launch date and December 2023. The promotion enables customers to acquire engines through long-term financing methods compliant with Islamic principles.
MIB and MTCC collaborated on a joint promotional campaign to facilitate customers in purchasing engines through MIB Ujaalaa financing facility.#UjaalaaFinancing#Yanmar#Suzuki pic.twitter.com/q71PK8z5XH

— MaldivesIslamicBank (@mibmv) September 20, 2023
As part of the promotion, customers who choose engines from MTCC will enjoy a 5% discount on Suzuki outboard engines ranging from 2.5 HP to 325 HP and an 8% discount on Yanmar engines ranging from 35 HP to 1400 HP.
In addition to the financial incentives, both Maldives Islamic Bank and MTCC will jointly organise various educational activities aimed at informing customers about the promotion. These initiatives will include information sessions conducted through media, social media platforms, and interactions with boat builders.
The primary objective of this promotion is to facilitate engine financing for customers, with a particular focus on assisting fishermen, sea transport providers, and individuals engaged in activities such as mud sports.
MTCC has consistently strived to provide its customers with high-quality products at competitive prices. To uphold this commitment, the company regularly offers convenient promotions across its product range, disseminates information to customers nationwide, and engages in engine maintenance and technical support activities.