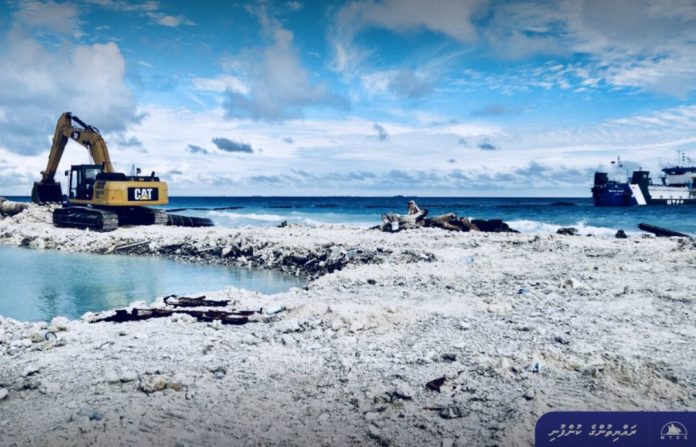 Maldives Transport and Contracting Company (MTCC) states that a big part of the land reclamation project of K.Thilafushi has been finished.
MTCC official stated the project will be finished mid-June. But facing some difficulties due to the bad weather work had been discontinued but it will be back on track from this week onward.
"It's been some time since we started working on the project, the process is going forward on schedule, but due to bad weather last week, we faced some difficulties" noted the MTCC official.
To stop the incineration of waste and a safe disposal of waste, the government has started a project worth an investment of MVR 105 million that will help to create better facilities to dispose and manage waste. The Government has also started a USD 126 Million project with the help of ADB to solve the Thilafushi waste management issue.