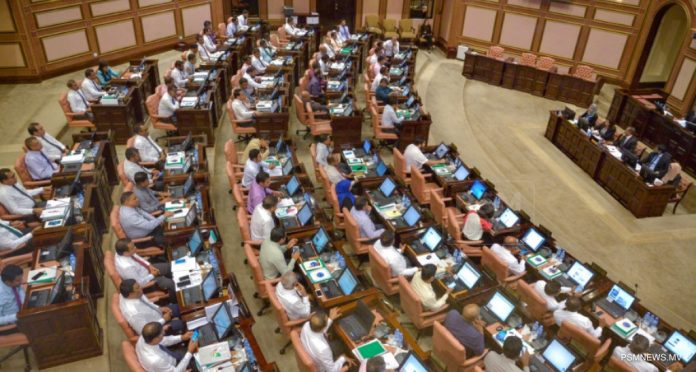 Parliament of Maldives has announced plans to sign a Memorandum of Understanding (MoU) with the Parliament of India, Lok Sabha (House of People).
The announcement was made at the last parliamentary session of the third-term of the year before concluding into a recess period of two months. Former President and Parliament Speaker, Mohamed Nasheed said that the Parliament will be signing with Lok Sabha to further strengthen the relationship between the two constitutions.
Titled as "Agreement for Cooperation between Lok Sabha, the Republic of India and the People's Majilis of the Republic of the Maldives", the MoU will also see extensive training programs to improve the quality of procedures in both constitutions.
Nasheed revealed that a delegation team of 15 members will be visiting India for the MoU signing in the near future. The Secretary-General of the Parliament of Maldives, Fathimath Niusha and the Counsel General, Fathimath Filza will be joining the delegates.
He further commended the members, stating that the third term was more productive than the previous one.
Some of the major activities he highlighted were the amendments to the Fisheries Act, Decentralisation Act, finalizing the income tax bill and passing the 2020 State Budget.