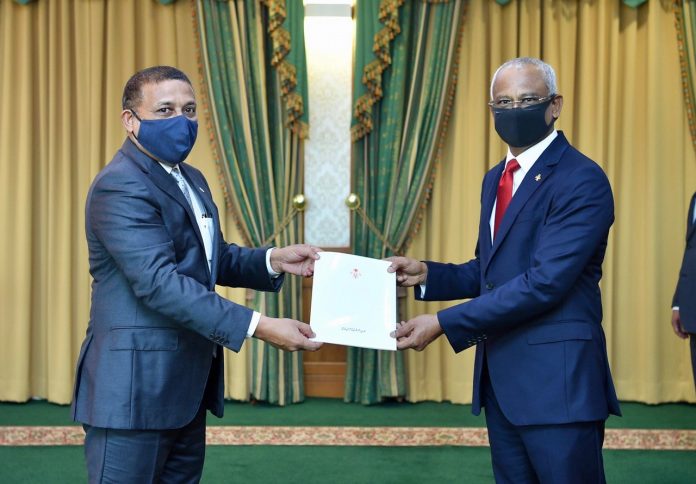 President Ibrahim Mohamed Solih has appointed Mohamed Aslam as Minister of National Planning, Housing and Infrastructure. Mr. Aslam took his oath of office with Supreme Court Justice, Dr. Azmiralda Zahir, presiding over a special ceremony held at the President's Office. During the ceremony President Solih presented the Minister with his letter of appointment.
Mohamed Aslam was already a serving Cabinet Member, holding the portfolio of Minister of National Planning and Infrastructure, prior to the recent reorganization of government on 11th June of this year.
Under the new changes, which were made upon the President's instructions, the Ministry of Housing and Urban Development is dissolved and its responsibilities shifted to the Planning Ministry, henceforth to be formally referred to as the Ministry of National Planning, Housing and Infrastructure.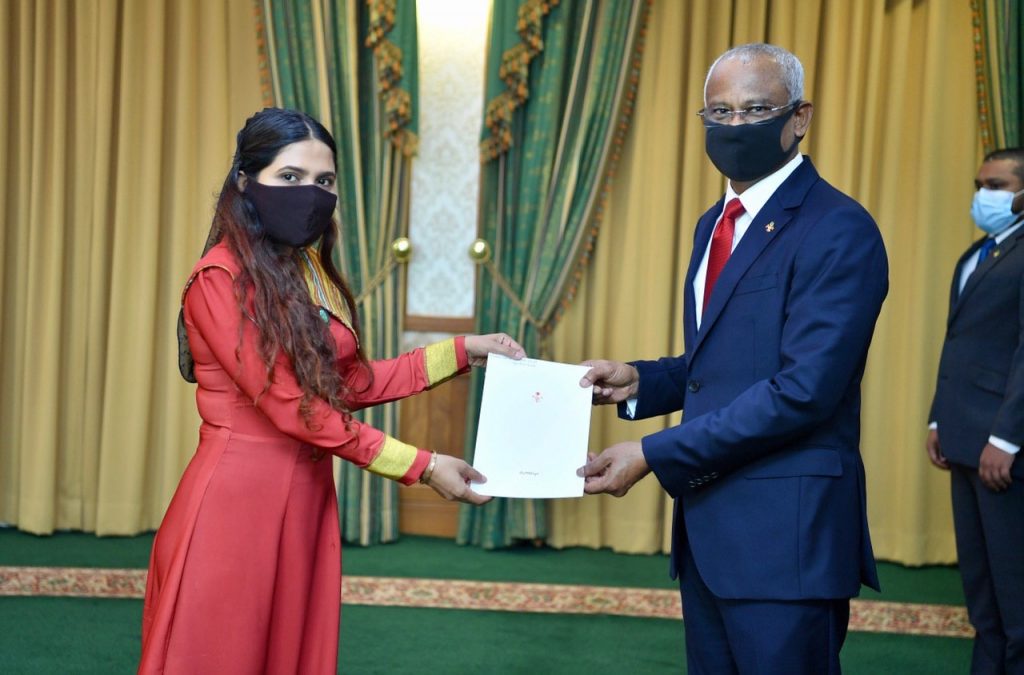 The President has also appointed a new member to the Maldives Broadcasting Commission. The new appointee, Ms. Aminath Ameena, was presented with her letter of appointment by President Ibrahim Mohamed Solih, at a special ceremony held this morning at the President's Office.
Ms. Ameena's professional and academic backgrounds pertain to the field of journalism. She completed her masters in journalism and media communications from the Maldives Islamic University (IUM), and had previously completed an undergraduate degree in journalism from the Maldives National University (MNU).
Prior to her appointment Ms. Ameena worked as the Senior Editor at VMedia. Additionally, she has completed several trainings in journalism, and is the recipient of two awards from the Maldives Media Council (MMC) celebrating excellence in journalism.