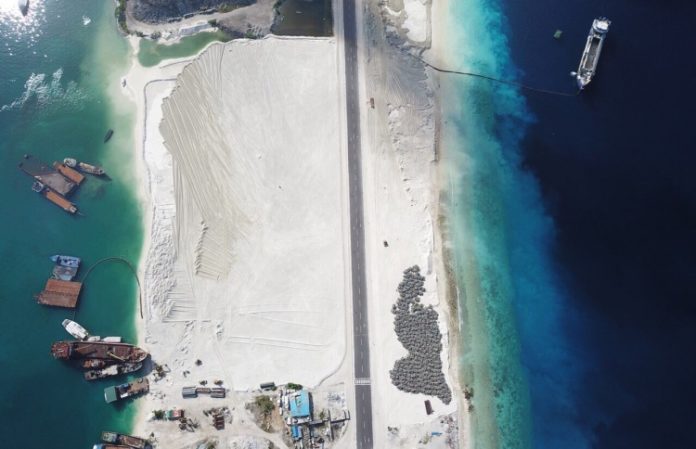 15 hectares of land has been reclaimed from the lagoon of Thilafushi Island, for its waste management project.
The reclaimed land is part of a USD 158 million project to establish safe disposal and management of waste at Thilafushi. Minister of Environment and Energy Thoriq stated that the project aims to make Thilafushi a safe, clean and inhabitable environment.
The land reclamation project was awarded to Maldives Transport and Contracting Company (MTCC) last April, whom are contracted to complete the work within 240 days. The reclaimed land will be used to establish modern facilities required for safer waste management.
The government had earlier declared that work was underway to bring an end to the incineration at Thilafushi this year, and has allocated MVR 105 million of the state budge to finance the reclamation.
Minister also had shared that, with the completion of the project which is being undertaken in a series of phases, 500 tonnes of waste could be safely disposed of at Thilafushi daily.
Maldives government is currently undertaking a USD 126 million project to solve Thilafushi's waste management crisis, with the assistance of Asian Development Bank (ADB).