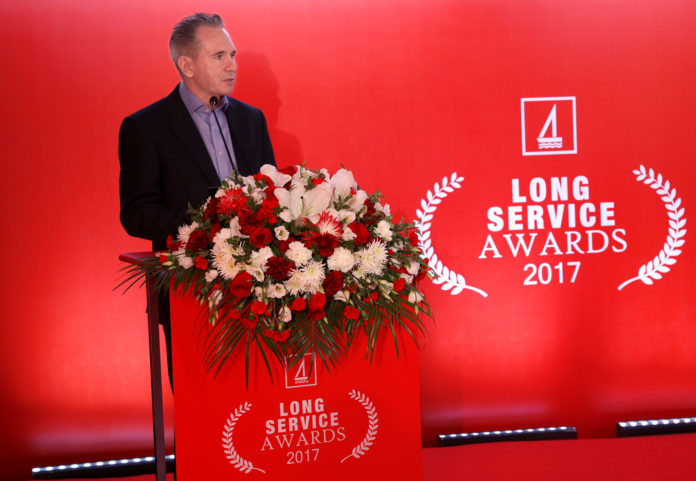 Bank of Maldives (BML) held an event to celebrate and recognize the loyalty of its long-serving employees. In an intimate ceremony held at the Champa Central Hotel on 6th November, CEO of BML, Mr Andrew Healy gave awards to those staff who have worked for 15, 20, 25, 30 and 35 years.
A total of 24 employees received awards, three of whom received special commendations for having served the Bank for 35 years – Ms Aishath Noordeen, Deputy CEO, Ms Fathimath Manike, Islamic Banking Director and Mr Moosa Mohamed, Senior Facilities Officer.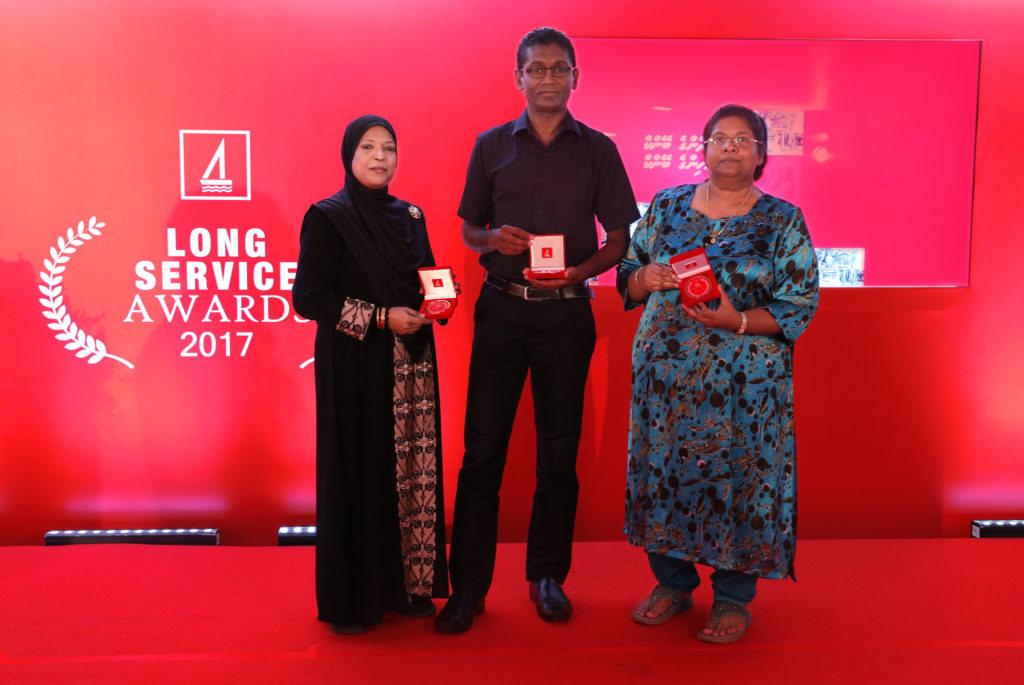 Addressing the recipients of the awards, Mr Andrew said "A huge thank you to each of you for your dedication and commitment over so many years. You have given so much to our Bank and I'm delighted to present you with a token of immense appreciation. I would like to say a special word of thanks to Aishath, Fathimath and Moosa who have made a wonderful contribution to our organization over the last 35 years."
BML held its first long service awards event two years ago where it was announced that an annual event will be held to recognize and honor those employees who each year meet the defined long service milestones. Earlier this year, the Bank received the prestigious "Asia's Best Employer Brand Award" for its progressive human resource policies.