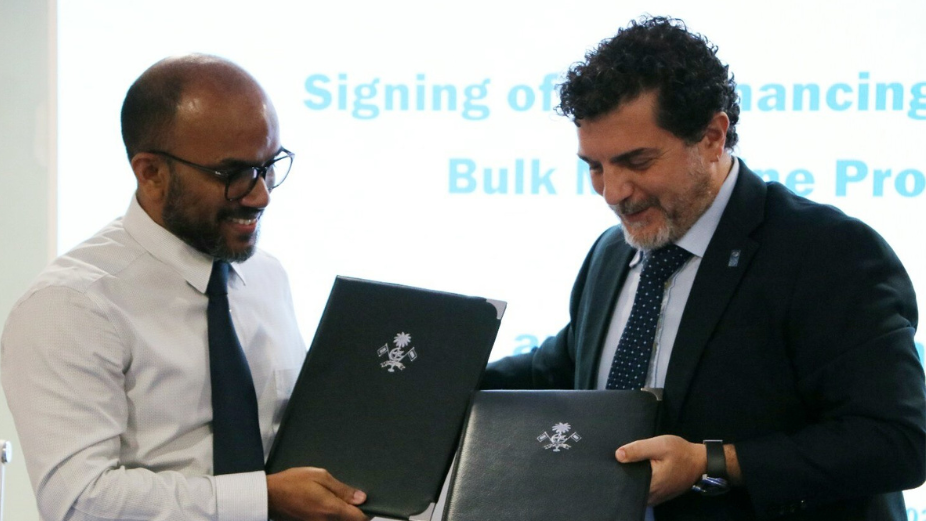 The Ministry of Finance has recently forged a crucial partnership with the United Nations Development Programme's (UNDP) Health Procurement Service, aiming to streamline the importation of medicine to the Maldives. The agreement, which was signed at a ceremony held at the Finance Ministry, is set to enhance the accessibility and quality of medication in the country while contributing to the United Nations' Sustainable Development Goal of ensuring good health and well-being.
In a substantial move towards bolstering the healthcare sector, Finance Minister Ibrahim Ameer and UNDP's Representative Enrico Gaveglia officially inked the agreement. Both parties expressed their commitment to improving the availability and affordability of essential medicines for the Maldivian population.
By leveraging the UNDP's Health Procurement Service, the Maldives will gain access to a reliable and efficient platform for importing high-quality medications. The Finance Ministry emphasized that this collaboration with the UNDP will not only reduce costs associated with the State Trading Organization (STO)'s medicine imports but also enhance the country's capacity to serve the health sector sustainably.
The Finance Ministry highlighted that this agreement holds great significance as it paves the way for comprehensive healthcare services and the well-being of the Maldivian people. With the integration of the Health Procurement Service, the Maldives will benefit from cost savings and enable the provision of Aasandha Insurance coverage to citizens nationwide, thereby improving healthcare access for all.
This collaboration aligns with the Maldives' long-term development objectives, underscoring its commitment to strengthening healthcare infrastructure and achieving better healthcare outcomes. By joining forces with the UNDP's Health Procurement Service, the country demonstrates its proactive approach to building a sustainable and efficient healthcare system.
The recent agreement between the Finance Ministry and the UNDP's Health Procurement Service signifies an important milestone for the Maldives, setting the stage for a more robust and streamlined import process for medicine. With improved access to high-quality medication and enhanced healthcare capacity, the Maldives is well on track to realize its vision of ensuring good health and well-being for its citizens.