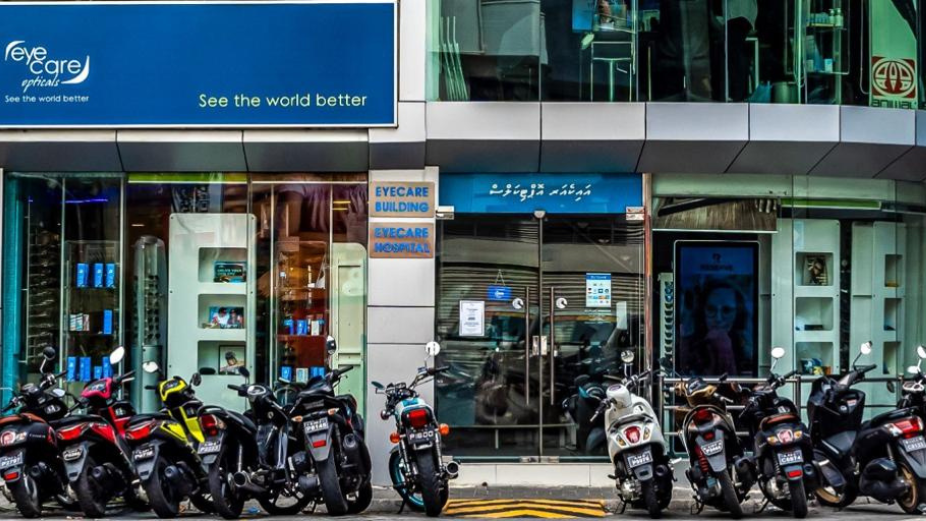 EyeCare Maldives has appointed First National Finance Corporation to provide Lead Manager services. First National is an Investment Advisor licensed by the Capital Market Development Authority.
Eyecare Maldives is a full-service eye care provider in the Maldives, offering a wide range of services, including eye examinations, cataract surgery, glaucoma treatment, and prescription eyeglasses and contact lenses. With a team of experienced professionals and a commitment to using the latest technology, the company is dedicated to delivering the highest quality care to its patients. With the aim to bridge the gap by providing comprehensive and affordable eye care services across the country, EyeCare has become one of the most trusted household healthcare providers in the Maldives. The company now operates over 7 Optical showrooms and clinics across the country and provides a one-stop eye care solution with optical, pharmaceutical, diagnostic, clinical, and surgical services.
In 2014, EyeCare established its first specialized Eye Hospital in the Maldives under the brand EyeCare Hospital. Today the company along with its subsidiary companies have diversified into other business areas such as real estate developments, safari vessels, and recently with the opening of Fiyavalhu Maldives – the first resort on a local island.
First National will be working together with EyeCare to develop shariah-compliant financing solutions in raising finance for their upcoming development projects.
EyeCare's decision to raise finance through Capital Markets would contribute to the expansion of the Capital Markets, enabling diversification of financing sources for well-reputed companies as well as creating opportunities for savers.
The agreement was signed by Mr Mohamed Zahir, Director of EyeCare Pvt. Ltd. and Mr Hassan Ziyath, Chief Executive Officer of First National Finance Corporation.