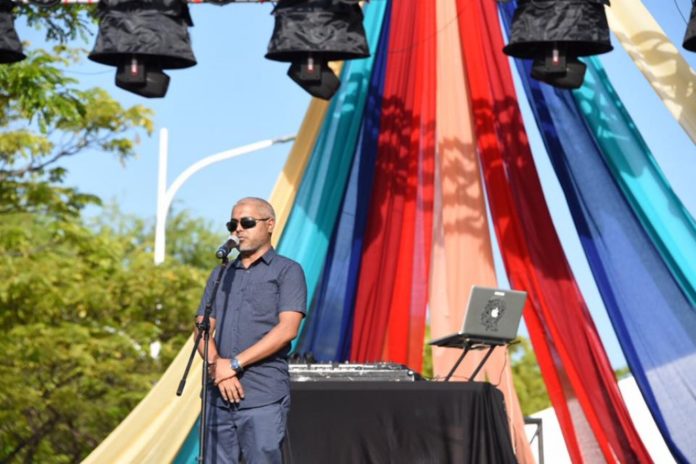 Housing Development Corporation Limited (HDC) has organized a 2-day art festival in the central park area of Hulhumale'. "Receptive City Series" volume 2, Arts Festival 2017 was launched by the Managing Director of HDC, Mohamed Simon.
The director of planning and development of HDC, Ismail Shan Rasheed stated the main aim of organizing these kinds of events is to include the hand of society in the ongoing development projects of Hulhumale' and to facilitate a platform for the talented youth to present their skills.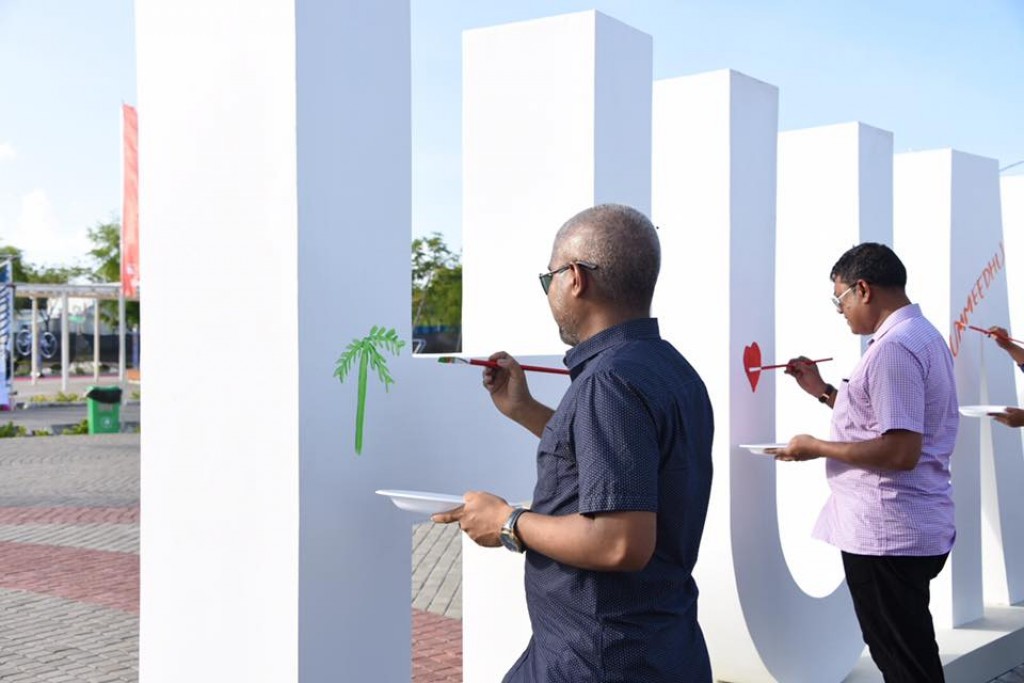 This event was organized by BLAK Pvt Ltd where they have placed special art installations in four different areas of Hulhumale' namely, the BBQ area, the wall of Commercial block, ferry terminal and central park. These art installations were especially designed for individuals to take selfies and upload to social media.
Opening hours for this festival is from 04pm to 06pm and 8pm to 11pm.