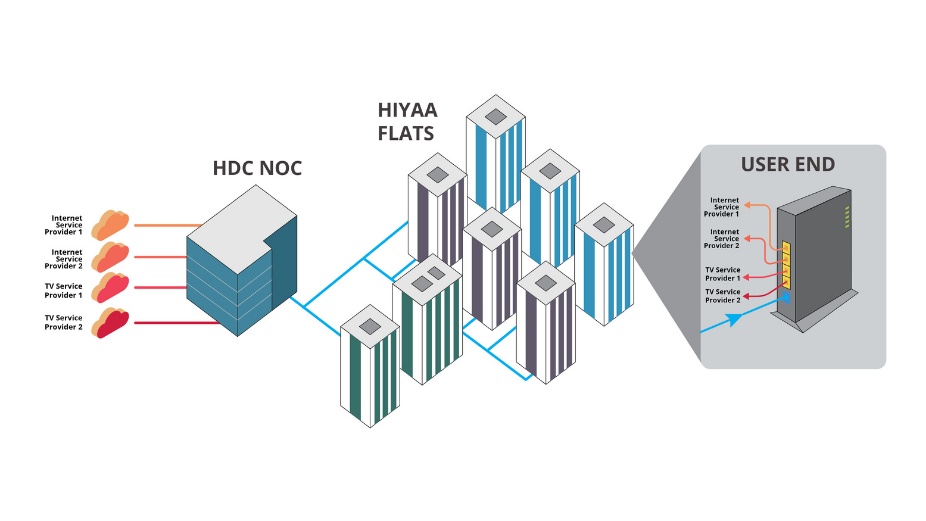 Housing Development Corporation Ltd (HDC) has begun installing Optical Network Terminal (ONT) devices in the 7000 Hiyaa flats. This project is a major component of the ongoing smart city initiative. Optical Network Terminal (ONT) are devices required to provide Fiber to the Home (FTTH) connectivity.
The ONT acts as the modem in your fiber network, using Infrared light pulses to communicate with your ISP. This is how you get an Internet connection in your home on a fiber-optic network. With the fiber router, you can then receive and distribute a Wi-Fi signal to your devices. HDC states that a city-wide FTTH network is a strategic infrastructure asset. It will create the fundamental platform for a smart city ecosystem. The city-wide FTTH network will provide convenience for end-users and internet service providers (ISPs).
FTTH has been useful for internet users who seek to keep up with high bandwidth internet applications and home entertainment options such as high-definition video on demand.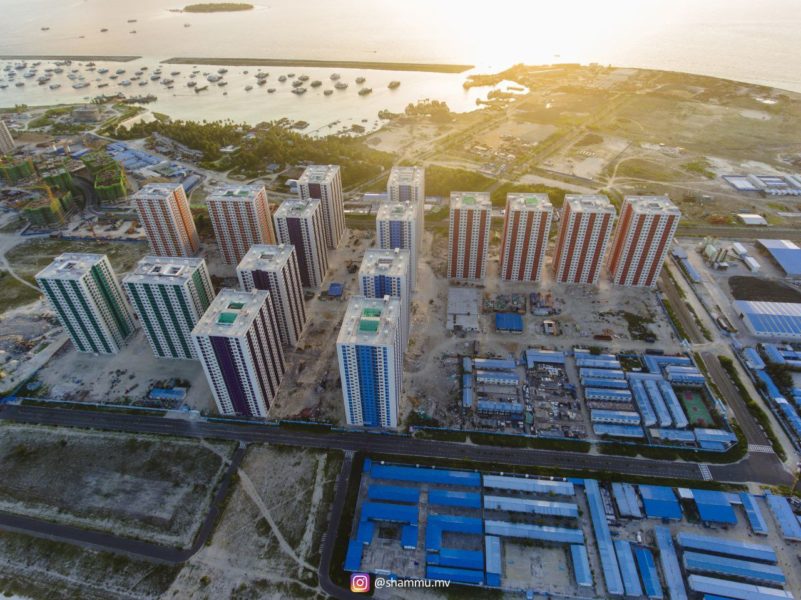 HDC aims to equip all the apartments of 7000 Hiyaa flats with available FTTH connectivity. With a readily available FTTH network, getting internet and other network-based services will become easier for the residents. HDC states that these devices will allow users to access higher bandwidth and service range. Another problem the project aims to solve is reducing the wait time. Usually, every ISP provides services through its distribution network. Customers often face days or weeks-long waiting times until they can begin using the service.
With the FTTH connectivity in place, service providers can set up, and end-users can begin using the service within a short time frame. The 7000 Flat project is a large-scale residential housing project and installing cables to every unit will be time-consuming. A pre-established physical infrastructure creates convenience for both customers and ISPs. The reduction in installation time and costs will benefit service providers – resulting in an increase in the number of subscribers.
Additionally, the GPON network and FTTH can minimize road diggings. It is also a future-proof and scalable network which is a cost-effective model for service providers. An Open Access Network will reduce the cost of network installation and maintenance for service providers – enabling them to focus more on the core business functions.
HDC says that, 7000 Hiyaa apartments will be handed over to their owners with a readily available FTTH network. The company believes the FTTH and GPON are vital parts of the smart city infrastructure that will construct a thriving community in Hulhumale'