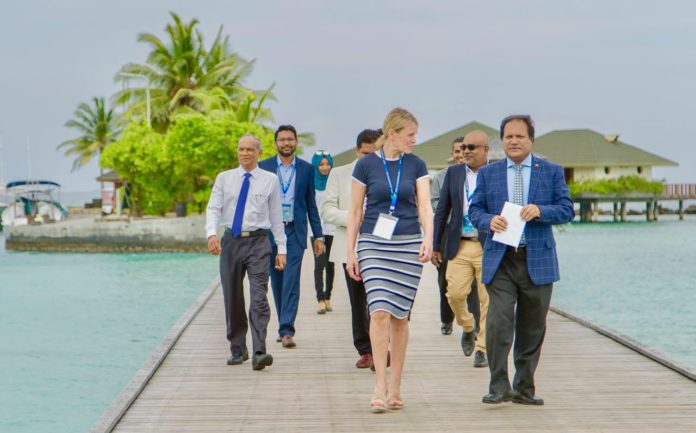 Inaugural CX Conference Maldives, hosted by the Customer Experience Foundation (CXFO) in association with the CXFO community in the Maldives concluded with huge success. With more than 150 participants, the conference kicked off at Paradise Island Resort Maldives on 5th December.
Some of the most influential Customer Experience leaders shared insights during the conference. Participants were given information on new Customer Experience strategies. Masood Ali, Founder & Speaker of Empowering ALL welcomed the attendees with a speech of introduction on the CX.
Speakers at the conference  include, Morris Pentel (Conference Chairman), President & Founder of CXFO; Carole Layzell, Digital Eagle & Proactive Engagement Director of Barclays UK; Oisin Lunny, Chief Evangelist of OpenMarket;  William Carson, Director of Market Engagement for Teleperformance Group; Wafaa Homoudi, Senior Director Customer Care of Zain Sudan; Anas Almarie, Co-Host, Director of Training & Social Media Solutions of Social Station – Dubai and Dato Arif Siddiqui, Chief Information Officer of Standard Chartered Malaysia.
Attendees of the event were provided valuable information and tactics on customer journey mapping, new CX technology, digital programming, use of digital media and employee engagement.
According to the CXFO Maldives, the support for the conference was so good that they had to turn away some of the participation requests due to the conference capacity. Hence, the organisation will be increasing the number of participants for the 2018 conference.