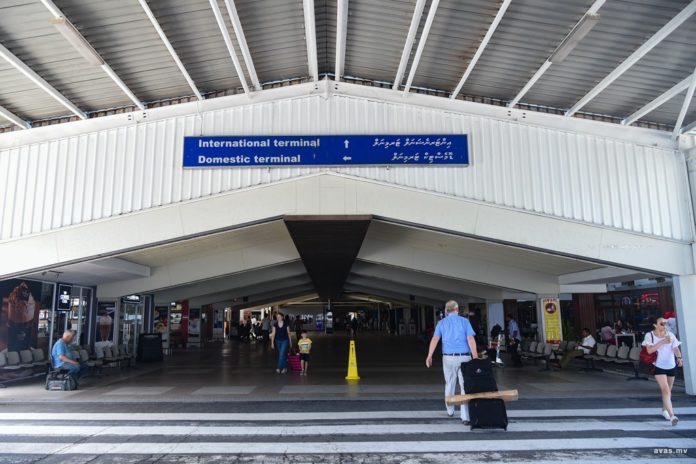 Maldives Airports Company (MAC) has been endlessly working on to improve the facilities and services for the passengers traveling through Velana International Airport.
Evidently, the number of tourists arriving to Maldives, and Maldivians departing to other destinations has been increasing day by day. As a result, MAC has been effortlessly working to improve the services for all the passengers by undertaking various development projects. One of the main targets of MAC is to have the capability to provide speedy and uninterrupted service for multiple passengers at the same time.
Currently, MAC is working on to increase the length and width of the arrival luggage belt so it can carry more luggage's at the same time.  Speaking about this, the General Manager of Terminal Services, Ibrahim Hussain stated that they decided to increase the size of luggage belt because the number tourists arriving will increase tremendously from October month onwards and they want to improve their facilities to provide fast services to passengers.
Ibrahim Hussain further stated that currently 3 projects are being developed including the establishment of a food court, expanding gate 1, 2 and 3 and constructing of a 4-story airport complex building. According to Ibrahim Hussain, these three projects will be completed within 2 months. Moreover, another 3 projects will commence after 2 months as well including the expansion of departure check-in area and domestic terminal and constructing a 4-story VIP terminal.
Notably, this is the first time that Maldives Airports Company has undertaken this many projects at the same time.