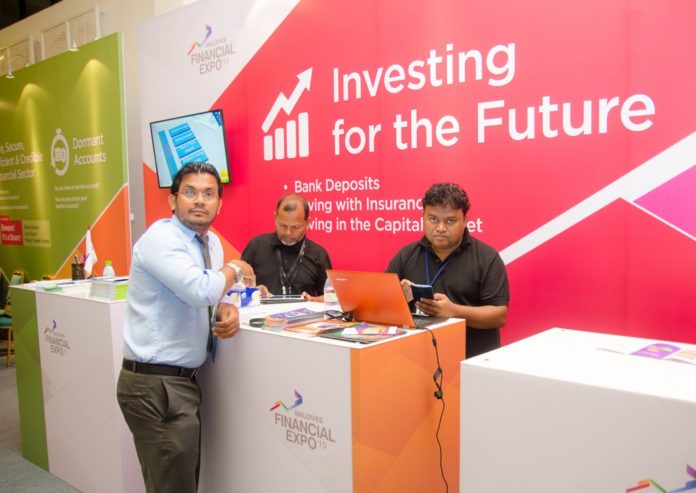 Maldives Financial Expo organized by Maldives Monetary Authority (MMA) is all set to begin on Thursday. According to MMA, majority preparations required for the expo has been completed and presently they are working on further improving the arrangements.
According to MMA, the theme for this year's financial expo will be "housing and finance". This expo will feature panel discussions on the country's financial sector. MMA intend in achieving their aim at the end of this expo which is providing awareness to the public on financial sector and furthermore to provide guidance on employment opportunities within this sector. Additionally, information on home purchasing, finance options on home construction will be provided as well.
This expo will further highlight on housing finance options for Hulhumale' as well. The "Hulhumale' Smart City Project" is also scheduled to launch in this expo.
Authorities participating in this expo include all the banks of Maldives, Insurance companies, Housing Development Finance Corporation (HDC), Maldives Finance Leasing Company (MFLC), Capital Market Development Authority (CMDA), Maldives Stock Exchange, Maldives Pension Administration Office, Ooredoo Maldives, Dhiraagu, Economic Ministry and Maldives Inland Revenue Authority (MIRA). Various construction companies will participate in the expo too.
This Expo is scheduled to be held from Thursday to Saturday. MMA stated that timings for the expo are from 9am to 6pm and 8pm to 11pm on Thursday and Saturday, and 2pm to 11pm on Friday.