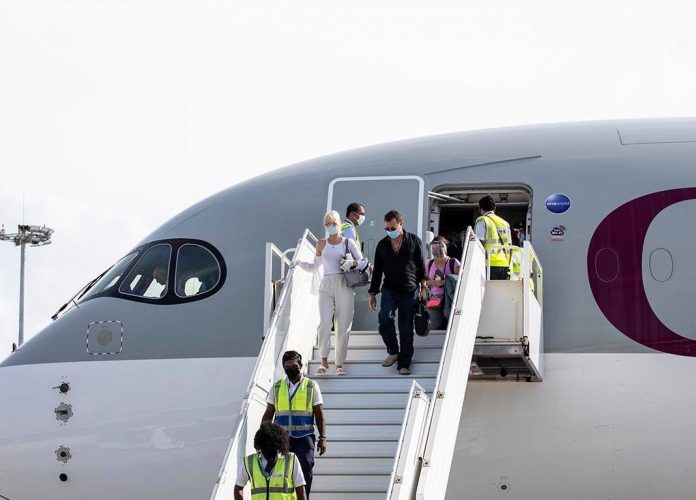 During the month of August, the Maldives has welcomed a total 7628 tourist arrivals, according to latest statistics by Maldives Immigration. This makes the total number of arrivals since border reopening on 15th July to over 9000 arrivals.
The top 5 markets during the month of August are UAE with over 1500 arrivals in a month, followed by United Kingdom, United States, Spain and Russia.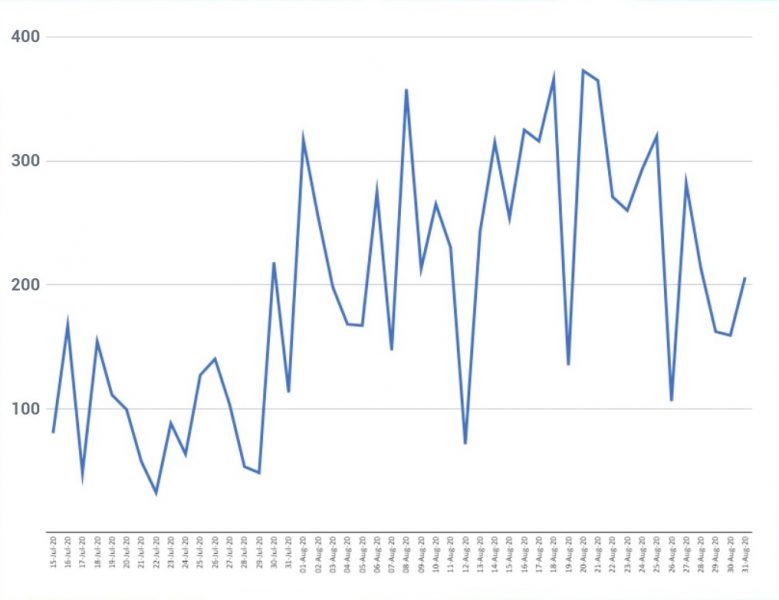 The average number of tourists per day during August is 218, which is 118 more than in July. The maximum number of tourists that arrived in a single day during August reached 373, 155 more than the maximum number in July. These statistics show that the arrivals to the country are improving over time.
Within 17 days of reopening borders, the popular destination received 1,769 tourists from around the world. In fact, on the very first day itself, the Maldives welcomed a total of 80 tourists. The greatest number of arrivals within those 17 days were from the United Kingdom, which was 258 tourists. The Tourism Minister has revealed that the destination targets 500,000 arrivals for 2020.