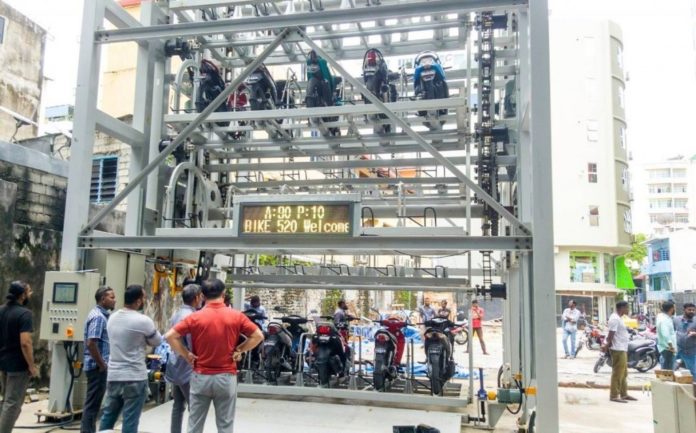 Ministry of Housing and Infrastructure have stated that in order to solve the major issues associated with parking in the congested city, Male', they have installed a mechanical motor cycle parking system in Majeedee Magu, 'Heenaamaage' building. Although the installation and testing of this system has been completed, Housing Ministry have not yet specified a date which it will begin operations.
This system has the capability of parking 100 motor cycles at the same time. According to Housing Ministry, this system was designed specifically for Maldives. Currently, there is a mechanical car parking system installed in Velana Building operating since July 2016.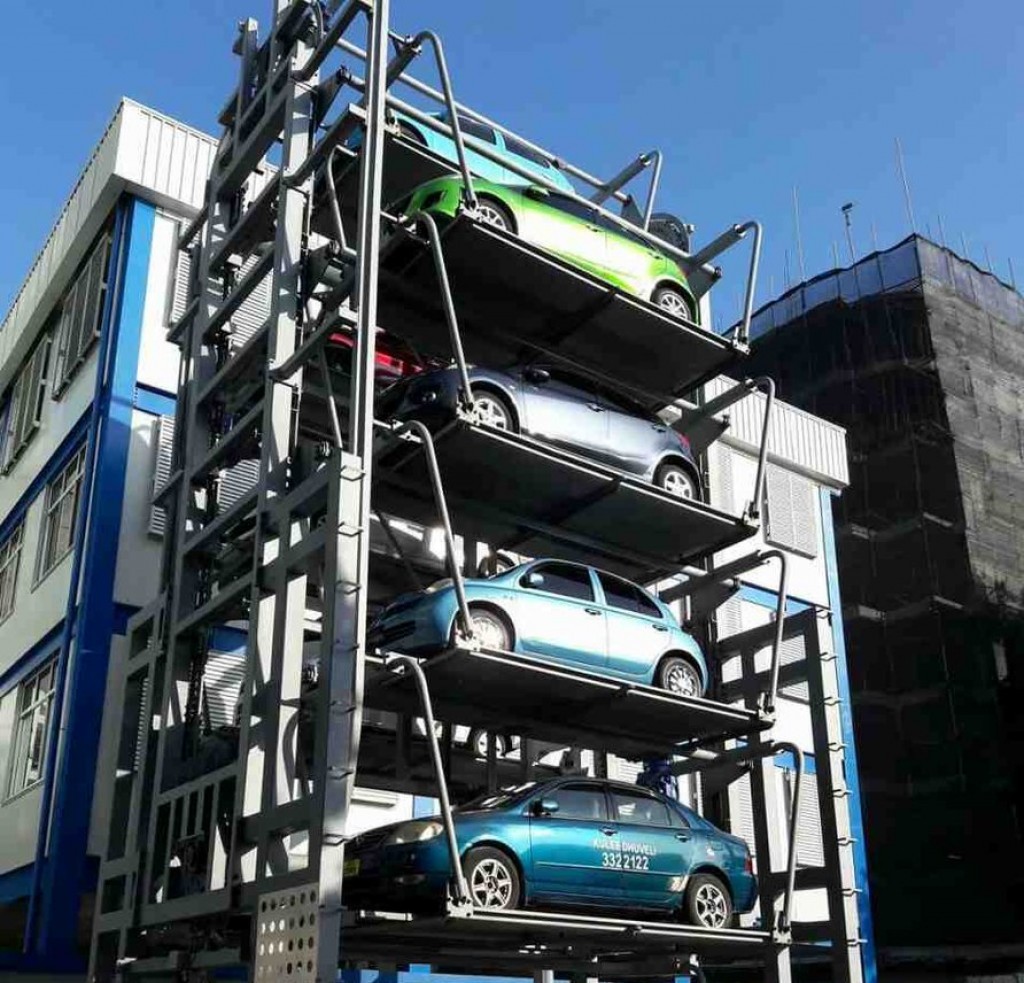 Housing Ministry have stated that the government is working on to install more mechanical parking systems in various regions of Male' including Gaakoshi flat region and IGMH region to bring a solution for this ever-lasting problem.