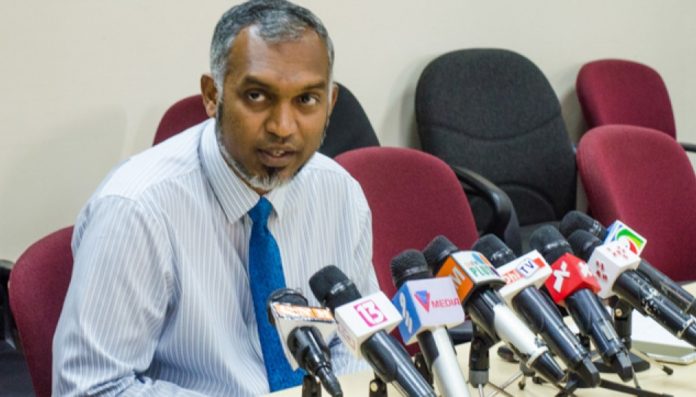 Minister of Housing and Infrastructure, Dr. Mohamed Muizzu reported that MVR 1.7 billion has been spent on the land reclamation of 12 islands by the government.
In addressing to the questions of MP Abdulla Riyaz in the People's Majlis Sitting, Muizzu stated that the government has so far reclaimed 360 hectors of land excluding the land reclaimed for the second phase of Hulhumale' Development Project.
Muizzu also updated on the safety measures taken for the lands which have been reclaimed by stating that 10.7 kilometers of revetment has been installed to protect the islands.
Furthermore, in responding to the questions asked on Th. Hirilandhoo Land Reclamation Project by MP Riyaz, Muizzu stated that it was not included in the budget and therefore this project will not be carried out this year.