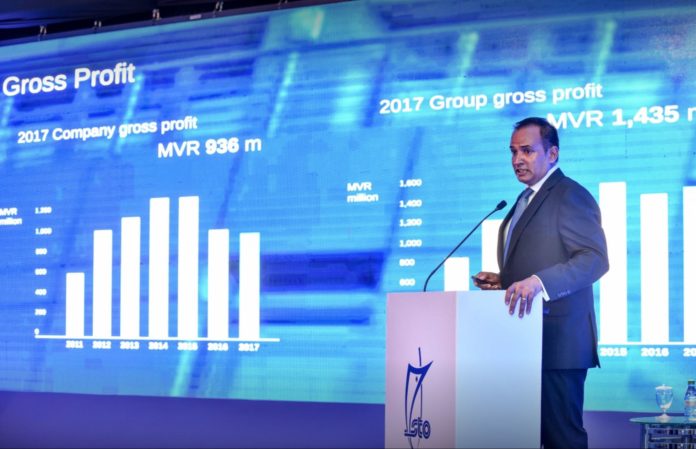 State Trading Organization (STO) revealed in last night's Annual General Meeting that they have invested MVR 393 Million in the previous year and this is the largest investment made by the organization.
The Managing Director of STO, Ahmed Shaheer mentioned in the AGM held at Dharubaaruge, 'We conduct our oil business very strategically and this is a field of importance to us. The storage warehouse in K.Funadhoo has been expanded and new oil tankers have been brought."
He also noted that the project has been a success to the organization and that they have seen an increase in business.
STO has made investments to increase the level of productivity in the construction business. The main issue faced by the organization in the last 15 years was the lack of a company owned berthing facility for loading and unloading of construction material.
"A plot of land from K. Gulhifaru has been taken and we are working on building a berthing facility to port our vessels. This will be our main project for the upcoming two-three years" Managing Director of STO, Shaheer noted.
STO has also created a new ready mix batching plant to increase construction business in the previous year. The batching plant has been expanded twice the amount and they are now planning to move it to the industrial village.
The organization has brought in two new landing craft fleets to improve and strengthen their logistics. A 40,000 sqft multi storage building is also planned to be constructed in the industrial village in Male'.