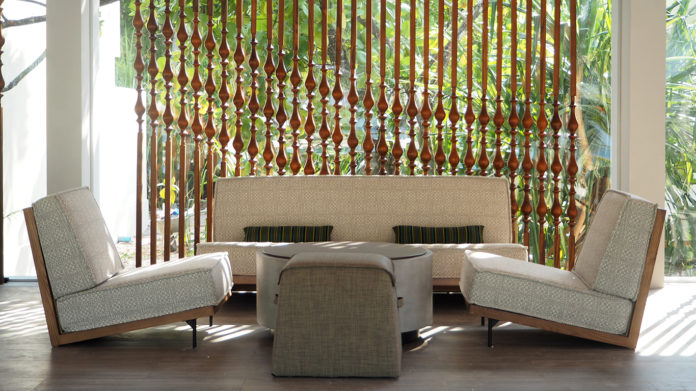 Operating internationally and based in Singapore, the Onestop team has been in operation for almost a decade and is recognized as one of the region's most experienced hospitality furniture manufacturer. Onestop is backed by 15 years of combined experiences and has their own manufacturing bases, enabling them to provide the highest quality custom-made furniture in line with their client's vision and requirements.
From built-in works, lighting and other fixtures, Onestop has a trusted team of dynamic designers and engineers with unparalleled knowledge of furniture design and manufacturing. Never skimping on quality or specifications, Onestop's raw materials are attentively selected and monitored at every stage of their transformation – from conception to final production. With a highly visible presence in the Maldives for almost a decade, Onestop is the first choice and the go-to furniture supplier for some of the most luxurious resort brands in the Maldives. Over the years, Onestop has become well-versed in furniture material selection and manufacturing techniques that best caters to the unique atmosphere and climate of the tropical islands.
On top of custom furniture manufacturing, Onestop provides a wide spectrum of services – from material sourcing to project management for FF&E (furniture, fixtures and equipment); which covers the entire furnishing of a hotel and handles all shipments to anywhere worldwide. As part of Onestop's commitment to providing the highest quality possible every time, they work closely with all their manufacturing partners within Asia-Pacific and currently owns and manages a manufacturing plant in China. Onestop's direct management of their manufacturing operations and its various departments enables the company to have a more stringent control over quality and time management.
Some of our notable clients in Maldives include renowned resorts such as Kurumba Maldives, Milaidhoo Island Maldives, Kandima Maldives and Sheraton Maldives Full Moon Resort & Spa.