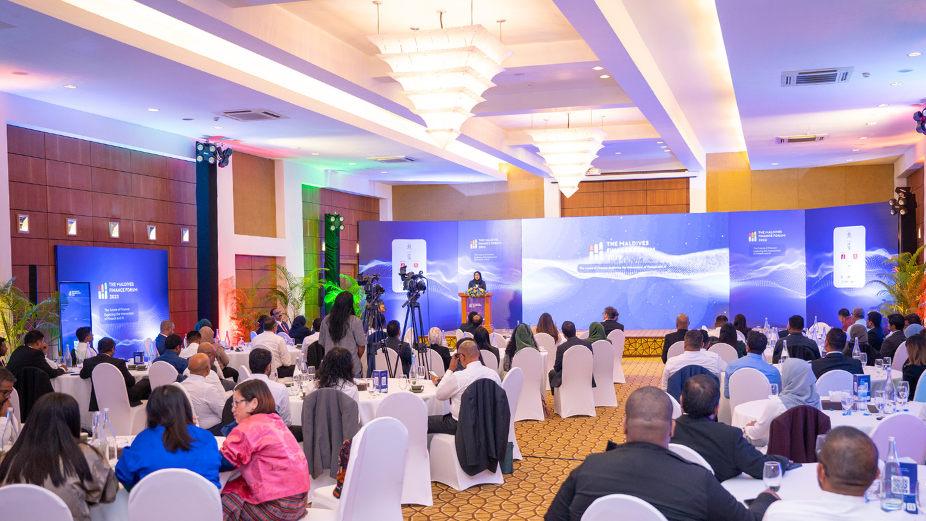 The Pension Office successfully wrapped up the 10th annual Maldives Finance Forum, held in Kurumba Maldives, under the theme "The Future of Finance: Exploring the Intersection of Fintech and AI." The forum, a platform for financial leaders in the Maldives, brought together esteemed guests, including board members of the Pension Office, Minister of Environment, Climate Change and Technology, Aminath Shauna, State Minister Mohamed Shareef, international expert speakers, CEOs of major banks in the Maldives, and local fintech experts.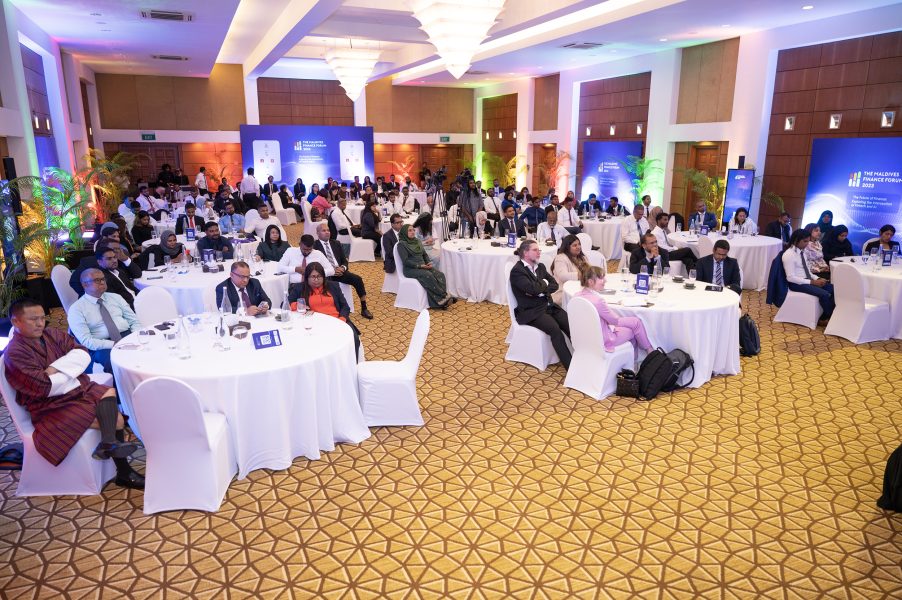 Minister Aminath Shauna highlighted the crucial role of financial technology (Fintech) in unlocking the Maldives' full potential. During her speech, she emphasized the significance of Fintech in overcoming the unique challenges posed by the geographical layout of the Maldives. Minister Shauna emphasized how Fintech can bridge the distances between islands, ensuring financial accessibility to every resident across the country. She also stressed the government's commitment to developing cybercrime legislation to safeguard the digital environment.
The Minister further expressed her satisfaction with the citizens' enthusiasm and readiness to embrace Fintech, as evidenced by the national financial inclusion survey conducted in 2022. The survey revealed the widespread adoption of mobile internet usage and mobile banking, showcasing the Maldivian population's embrace of digital finance.
The Pension Office CEO, Sujatha Haleem, also shared insights at the forum, revealing that the pension fund in the Maldives currently stands at MVR 20.5 billion. Haleem expressed optimism about expanding the fund further, stating, "There is an opportunity to expand the fund even more. We are looking at new ways to expand the pension fund with modern facilities."
Since its inception in 2012, the Finance Forum has become a significant annual event organized by the Pension Office, attracting financial leaders in the Maldives. This year's edition witnessed engaging discussions on the future of finance, exploring the intersection of financial technologies and artificial intelligence.