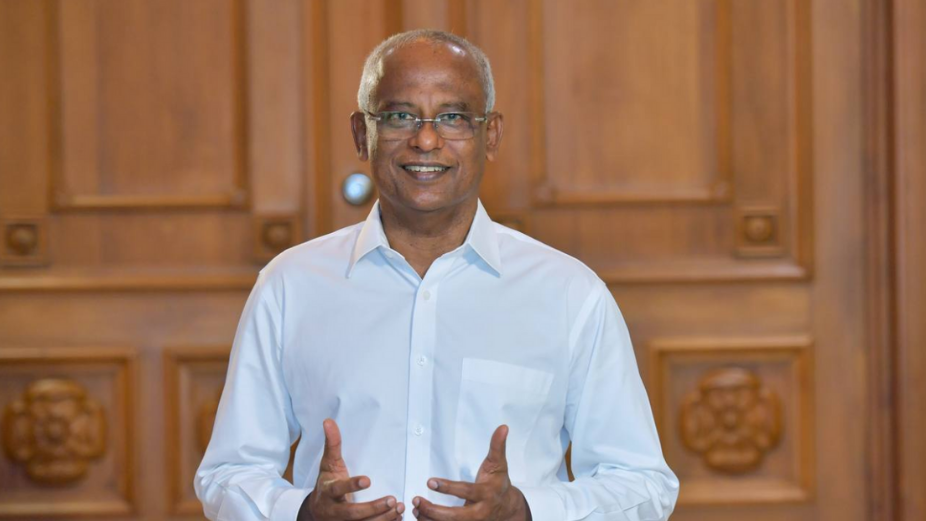 President Ibrahim Mohamed Solih has Monday evening inaugurated "Gedhoruveriya," – the government's national housing loan scheme. It is part of the government's pledge to introduce nationwide affordable housing options to ensure dignified lives for all.
Addressing the public via live broadcast this evening, President Solih underscored that housing shortages throughout the nation had been a long-standing issue. He stated that the loan scheme initiated today is intended primarily for residents living outside of the main cities to allow for easier access to housing finance. Earlier this year, he revealed that MVR1.5 billion would be earmarked next year in the budget for regional housing development projects.
President Solih detailed that the "Gedhoruveriya" loan would only require the plot registry or deed of the building under construction as a mortgage or collateral. He said the "Gedhoruveriya" scheme entails low interest, low monthly repayment rates, and extended repayment options. Borrowers who wish to complete a previously initiated home construction project are eligible for a loan totaling MVR700,000. Monthly repayment rates would not exceed MVR5,000.
Speaking further, President Solih noted that his administration had always prioritised a decentralised approached to ensure fair housing for residents of all areas. As such, he also provided updates on the housing project underway for residents of Malé City. He announced that the government had signed agreements to develop 7,000 flats and secured finances for an additional 4,000 units.
Concluding his statement, President Solih assured that he would fulfill his pledge to provide affordable housing options for a large percentage of the public by the end of his term.