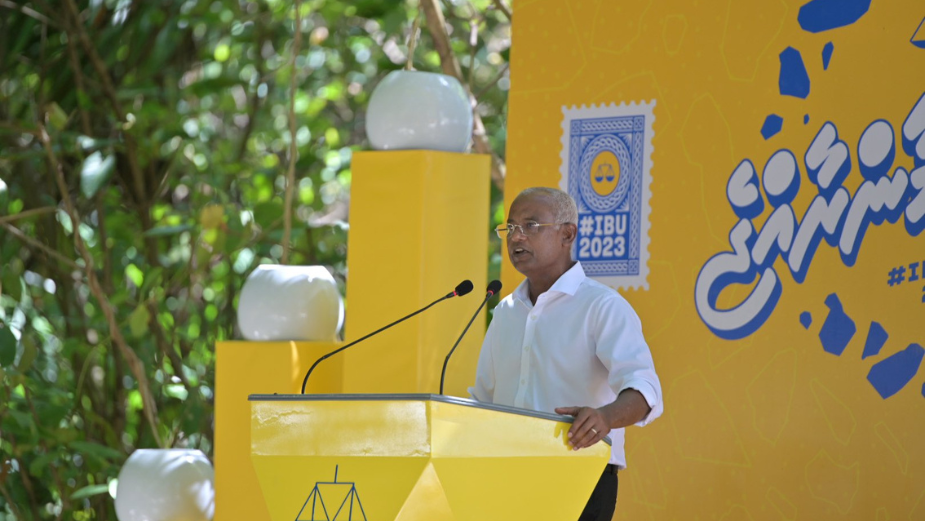 At a recent campaign rally held in Ha. Hoarafushi, President Ibrahim Mohamed Solih recalled the challenging times when the country had to close its borders due to the COVID-19 pandemic. Despite these difficulties, President Solih expressed hope that approximately 1.9 million tourists would visit the Maldives this year, signalling progress in the country's efforts to overcome the impact of the virus.
Addressing the audience, President Solih highlighted the importance of the measures taken to combat the pandemic, noting that these actions have played a crucial role in achieving the current positive developments. He also drew attention to the differing approaches various countries have taken in managing the virus, emphasizing that the consequences of these choices are still apparent.
President Solih further commended the Maldives for its prudent decision not to halt developmental projects amid the pandemic.
Looking ahead with optimism, President Solih outlined an ambitious vision for Maldives' future. He expressed confidence that, by 2028, the nation would be able to attract more than three million tourists effortlessly.
Throughout his speech, President Solih underlined the importance of having a comprehensive and forward-looking vision for the country's progress and development. He emphasized that a leader who only focuses on short-term goals would not be able to effectively guide the nation towards sustained prosperity.