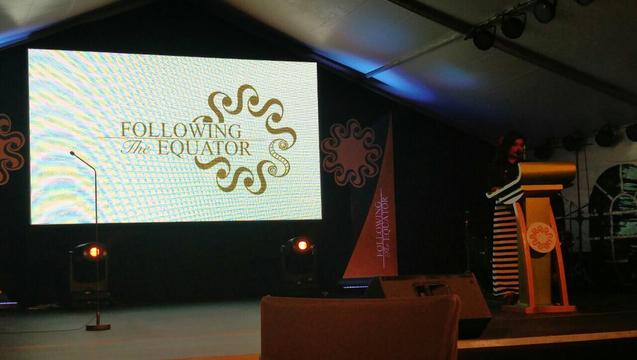 The Sun Siyam Iru Fushi Maldives – which is currently holding the country's first international tourism film festival – has expressed interest in making the festival a regional event.
In an exclusive interview to "Sun", Sales and Marketing Director of Iru Fushi, Evgenia Boyankova noted that they had received fairly good reviews regarding the international tourism film festival, despite it being a completely new experience for them.
Boyankova said that they had received good reviews from International Committee of Tourism Film Festival invited to monitor the festival, who said that it was a great idea to start a tourism film festival in Maldives, and commented on how well-planned the event was.
She said that they had advised Iru Fushi to hold the film festival in collaboration with other countries in the Indian Ocean.
"They gave us the idea that we can spearhead an Indian Ocean film festival. This is something we want. We have strong ties with Sri Lanka and Mauritius and Seychelles – two countries of the Vanilla Island Organization which Sun Siyam Group is a part of. So this is possible. Maldives initiating a regional film festival is a good piece of advice. It has great potential," said Boyankova.
The ITFF in Maldives – titled "Following the Equator" began in Iru Fushi two nights back. It will henceforth be made an annual event. Boyankova said that international celebrities and media invited to the film festival had expressed great interest in such a festival being held in Maldives, commenting that it was the best film festival they had been to – given the beautiful setting in which it is held.
She said that it was the aim of Iru Fushi to notch up the festival from year to year, and that they were mulling over holding the film festival in another resort, and holding the festival's panels and forums in the capital – Male'.
"It is our hope that more countries participate in next year's festival, more guests from across the world come to Maldives. It is also our hope that more short films are made from Maldives, and submitted in our partner film festivals and receive international awards," said Boyankova.
Source: Sun.mv