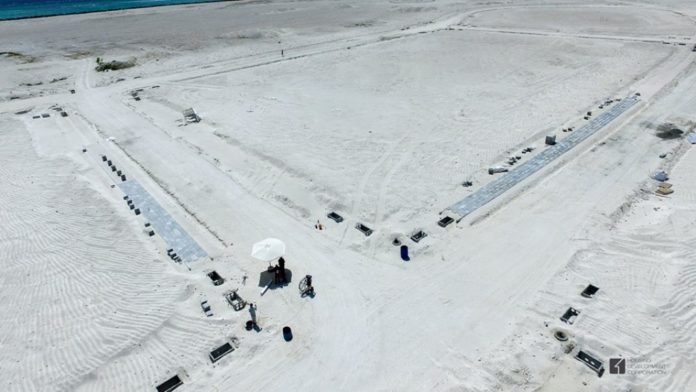 Housing Development Corporation (HDC) have mentioned that the new roads that is being developed under the second phase of Hulhumale' Development project is equipped for laying asphalt. According to the Managing Director of HDC, Mohamed Simon, the development of the new roads is progressing at a fast pace.
"We are working on completing roads measuring 15 kilometers in length before the end of December month. Moreover, other construction works associated with road development along with asphalt laying is taking place as well". Simon stated.
According to Simon, unlike the first phase, this time, other construction works will take place along with asphalt laying.  After the completion of asphalt laying, a total infrastructure solution will be achieved. Moreover, these roads are being built in a total new design compared to other roads that was developed in Maldives in the past.
By the end of road developing, other amenities including electricity, water supply and internet will be connected as well. This mega project is being handled by 2 companies based in India namely Mohan Mutha Exports and Ashoka Buildcon. The whole project will cost $40.3 Million (approximately MVR 620 Million).