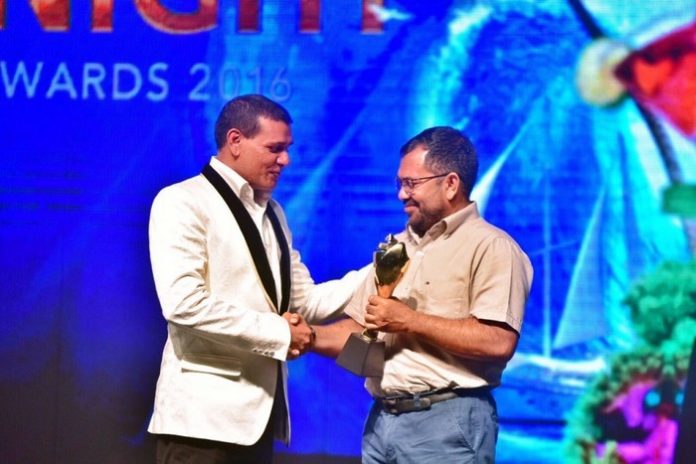 The World Travel Award's "Indian Ocean Gala Night" is all set to be held in the 5-star luxury resort "Sun Siyam Vilu Reef" this Saturday. This prestigious event will comprehend performances representing the traditional Maldivian culture where the famous Maldivian singer, Mariyam Unoosha is scheduled to perform as well.
Maldives has been nominated for various award categories under the Indian Ocean region namely, 'the best honeymoon destination', 'best dive destination' and the 'best cruise destination'.
Maldives has always been a part of the world travel awards where it has won awards such as 'most popular destination' and 'best honeymoon destination' last year as well.