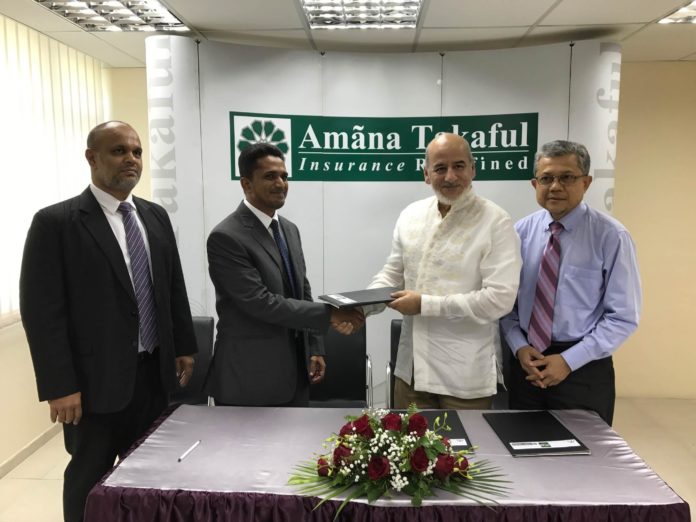 Amãna Takaful (Maldives) PLC has purchased 5% of the issued share capital of Maldives Islamic Bank held by Islamic Corporation for Development (ICD). The Board of Directors of ATM resolved to do so on 17th November 2016 on the basis of a strategic fit following an independent due diligence and valuation.
The transaction involves nine thousand (9,000) ordinary shares of MIB. Both Amãna Takaful Maldives and ICD have signed the share sale and purchase agreement today, (29th November 2016) at the office of Amãna Takaful Maldives located on the 3rd Floor, H. Mialani, Male'.
"We are pleased to inform our shareholders that this strategic collaboration with Maldives Islamic Bank would bring in synergies together with greater business potential for both entities, marking a milestone in Islamic Finance. Our alliance will help to promote the Takaful concept through the branch network of the Bank and advance the cause for Islamic Finance across the archipelago" commented Tyeab Akbarally, Chairman of Amãna Takaful (Maldives) PLC.
Pioneering Takaful and Banking respectively in the Republic of Maldives, both companies commenced their independent operations in 2011.