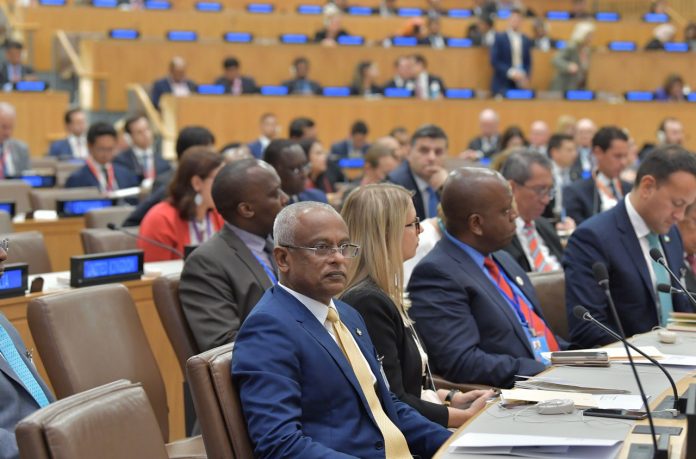 President Ibrahim Mohamed Solih has committed the Maldives' support to the Christchurch Call against the use of the internet for violent extremist and terrorist purposes. He made the pledge addressing the 'Leaders' Dialogue: Strategic Responses to Terrorist and Violent Extremism,' held as part of the ongoing 74th Annual Session of the United Nations General Assembly (UNGA).
The event took forward the Christchurch Call, an initiative jointly spearheaded by the Prime Minister of New Zealand, the Right Honourable Jacinda Ardern and the President of France, His Excellency Emmanuel Macron.
Speaking on the topic, President Solih outlined why he believes that conventional security measures are inadequate in the fight against terrorism, as they do not address the root socio-political causes that nourish extremism; racism, xenophobia, and hate speech. He urged all governments to take steps to curtail them. 
"For our part, we are committed to working with the international community, and with companies specializing in digital technology, to prevent the internet being used as a tool to promote hateful agendas," he added. 
He also praised state efforts to work with technology companies to remove extremist content online, stating that the Maldives' government will be implementing similar measures to ensure that the internet is not used as a platform to spread hate and encourage violence.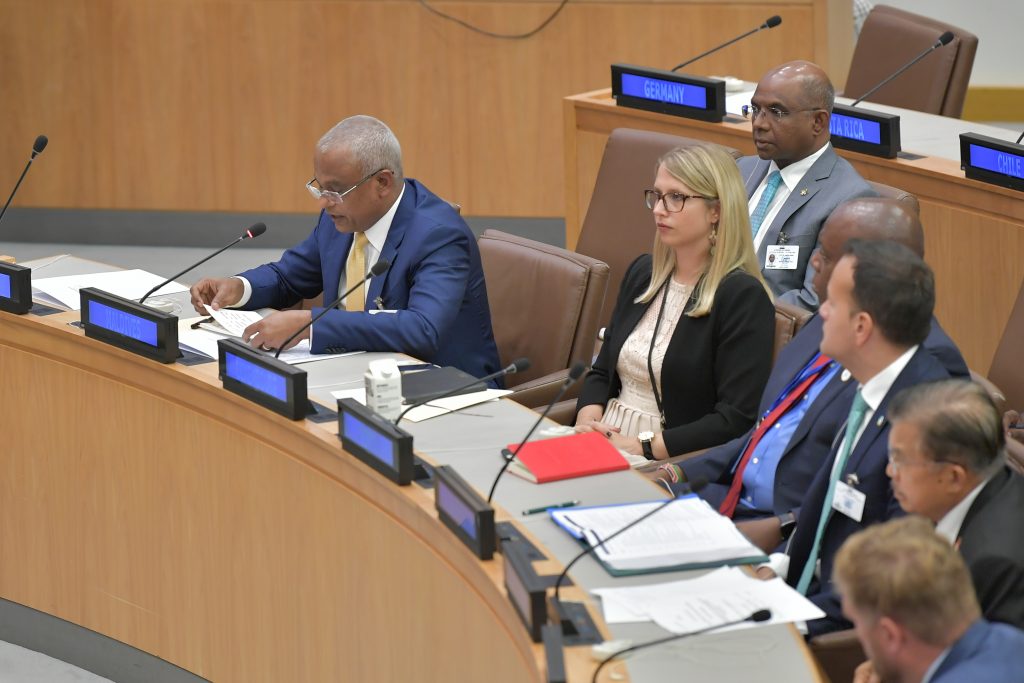 He emphasized that the Maldives knows all too well the dire consequences of not addressing online hate-speech, highlighting that a Maldivian journalist, Ahmed Rilwan, was murdered by a local Al-Qaeda affiliated group after being subject to multiple death threats on social media. 
"It is one of my Government's highest obligations to ensure that no other family in the Maldives has to endure such heart-breaking tragedy," he said.
To relay the proactive measures that the Maldives is taking at the national level to prevent and respond to terrorism, the President alluded to the proposed amendments to the Maldives' Anti-Terrorism Act, which will strengthen the ability to halt terrorist activity while preserving the fundamental rights and freedoms granted by the Constitution.
Named in honor of the victims of the terrorist attacks on Christchurch earlier this year, the Christchurch Call appeals to governments to work together with technology companies to halt the proliferation of extremist literature and content online, which might inspire terrorist actions. President Mohamed Solih was also joined at the conference by the King of Jordan, the President of France, the Prime Minister of New Zealand and the United Nations Secretary-General.