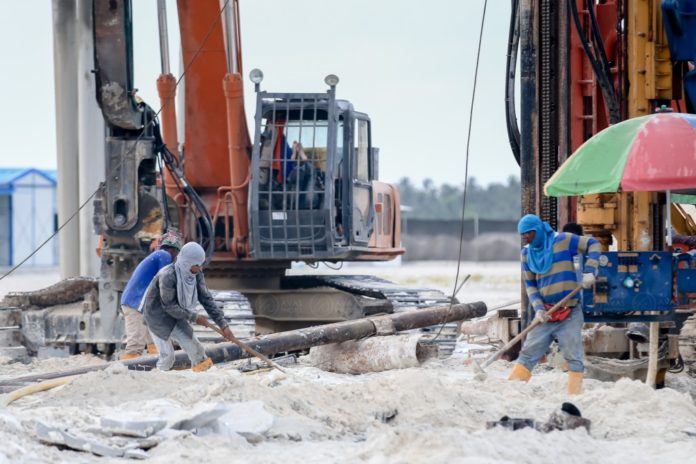 Housing Development Corporation (HDC) has stated that the construction works of the 25-Storey building of Ministry of Finance has commenced. Currently, more than 200 piles have been installed and the practical works are ongoing at a fast pace.
Speaking at a news conference held at Hulhumale', the Managing Director of HDC, Mohamed Simon, stated that the construction of this 25-Storey building is expected to be finished by next year. According to Simon, the foundation of this building will consist over 800 piles which will be installed beneath 25 meters of this building and currently 230 piles has been installed. It is expected that the installation of piles will be completed within 2 months.
At the beginning, it was intended to construct this building in the empty land behind Finance Ministry; however, considering the size of this project and the difficulties that might occur building in Male', later on, it was decided to construct this large building in Hulhumale.
This project is handled by a Malaysian based construction company, WZR Group of Companies for $122.70 Million (MVR 1.8 Billion).