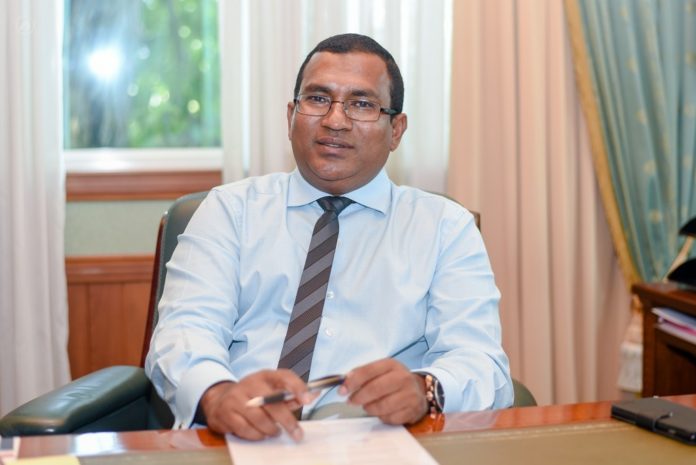 Stelco's 5th power project is the largest fuel project undertaken by the government in order to provide quality electricity services to the public. This project was inaugurated on 31st July 2016 by the President of Maldives, Abdulla Yameen Abdul Gayoom.
Speaking at a news conference, the Managing Director of Stelco, Ahmed Zuhoor stated that this project is being handled in order to improve the quality of electricity to the public. Zuhoor also stated that this will be a solution to electricity shortages.
This powerhouse is being developed in Hulhumale' where 6 engines with the capacity of 9 megawatts which can produce 50 megawatts of electricity will be installed. Along with this, a fuel farm will be constructed as well which will have the capacity to securely store 2400 metric tons of fuel. Moreover, a seawater cooling system desalination plant will be installed too.
The practical works of this project has been commenced now and is ongoing at a fast pace. It is expected to be finished by mid of next year.
After this project is completed, the electricity power of Male' and Hulhumale' will be connected together through China Maldives Friendship Bridge.