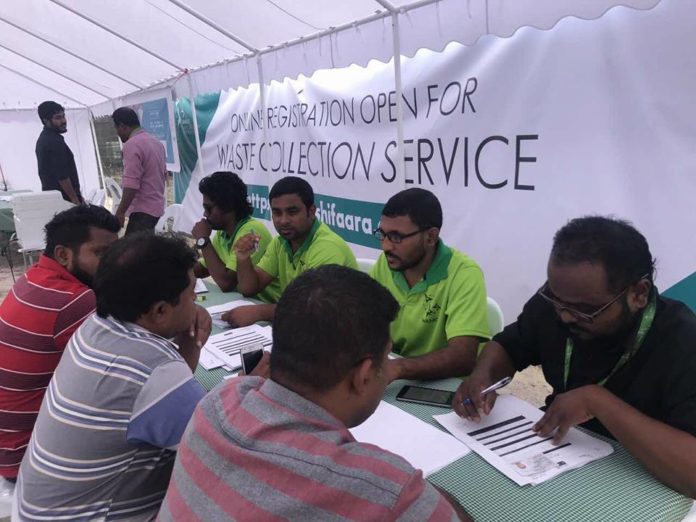 Waste Management Corporation (WAMCO) have stated that they are working continuously to fix the issues regarding waste collection services. WAMCO highlighted that currently they are facing some issues on waste management since most of the households registered at the same time and as a result they will require time to enter the registration forms and to locate the houses.
Speaking at a press conference, the Managing Director of WAMCO, Ahmed Shifaau stated that some of the issues that they face include people not being present while they go to collect waste and not providing the contact numbers on the application form, which results in their services getting delayed. However, they have attended over 3000 households on time.
Households should register in order to attain the services from WAMCO and registration can be done through WAMCO's head office or Male' Industrial Village. Moreover, households can dispose waste on their own till they receive WAMCO's services.
The government conquered this law in order to minimize the harm people can get from waste and to properly manage the procedure of waste collection and disposal through an organized process.