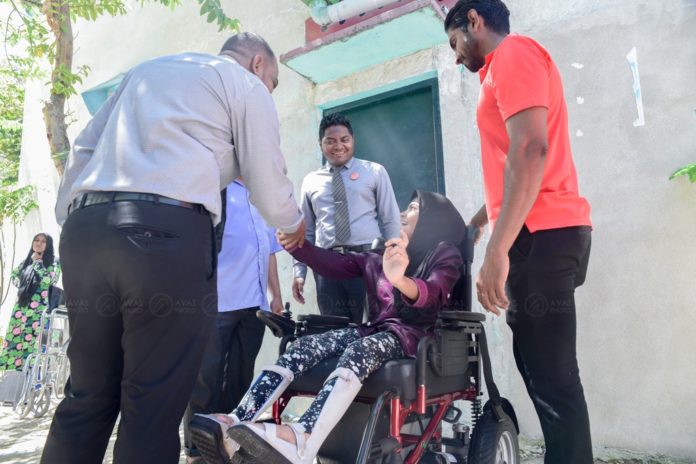 Bank of Maldives (BML), has launched an outreach program under the name "Eid Vedhun" in K.Maafushi on Wednesday. This program is carried on with the aim of  donating motorized wheelchairs to people with walking disabilities. After the launch of this program, 2 kids from Maafushi were gifted with motorized wheelchairs.
Speaking at a news conference, the public relations manager of BML, Mohamed Saeed mentioned that these contributions are done under their outreach program "Eid Vedhun" and are aiming to donate 15 motorized wheel chairs to people with walking disabilities. He also mentioned that these will be distributed among 5 islands.
According to Saeed, each year, the staffs of BML raise fund to contribute to the society. After the fund is raised, BML also contributes an equivalent amount to the fund.