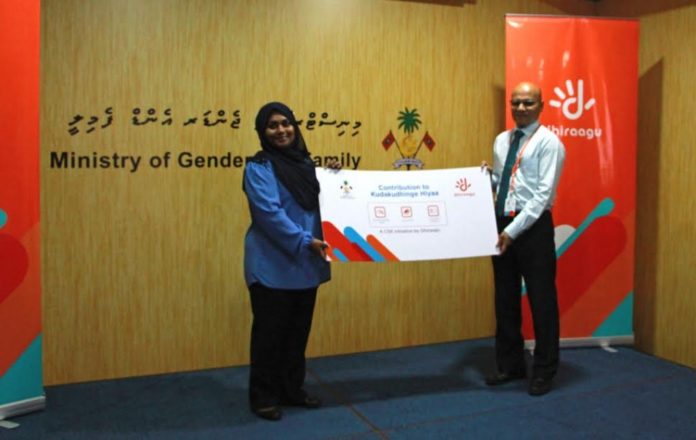 Dhiraagu, the largest telecommunication company in the Maldives have offered high-speed internet to "Vilimale' Kudakudhinge Hiyaa" (orphanage in Vilimale') for free.
According to Dhiraagu, it is a Corporate Social Responsibility (CSR) for them to help the society and this was done with the aim of improving the facilities in Vilimale Hiyaa computer lab; free internet was provided along with new computer systems. Moreover, books were donated to their library as well.
Dhiraagu offered their contributions to Vilimale' Hiyaa in collaboration with Gender Ministry in a ceremony held yesterday and was inducted by the CEO and Managing Director of Dhiraagu, Ismail Rasheed.
Dhiraagu is profound in their contributions to the society. They have offered their donations to Vilimale' Hiyaa in previous years as well. Moreover, a computer lab was built by them in the orphanage in Hulhumale' along with free high-speed internet.