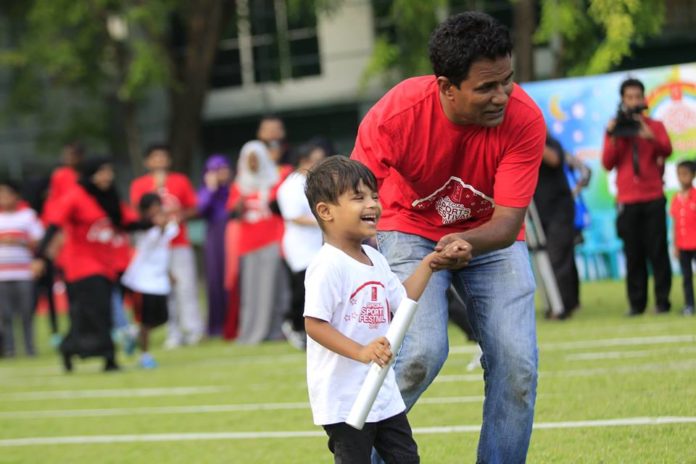 Dhiraagu is pleased to announce the fifth Dhiraagu Special Sports Festival, to be held on 26 October 2016 at Henveryru Football Ground from 3.30pm to 6.00pm.
Dhiraagu Special Sports Festival is a key initiative under Dhiraagu's youth development program which is a key focus area under Dhiraagu's corporate social responsibility. The objective is to support, empower and develop children with different disabilities and to provide opportunities to such children to participate in sports activities.
The event by Dhiraagu is the only sporting event held in the country specifically focusing on children with different disabilities from various institutions, just like an inter school/inter association sports festival.
Unlike the past four years, in this year's sports festival Dhiraagu has introduced a competitive track events besides fun activities. The main objective to include a competitive element is to encourage them to strive to participate them in National level events. Such events will also have positive psychological benefits such as enhancing the child's self-esteem, confidence, skill and belief in their abilities.
The festival will create a platform for further collaboration among institutions and help to advocate for people in need of special care. Dhiraagu Special Sports Festival 2016 will embrace a variety of fun games and sport activities including fun relays designed for children.
The festival will see more than 200 students of various disabilities, representing the following institutions in this year's event;
Jamaluddin School
Imaduddin School
Aminiya School
Ameer Ahmed School
Muhyiddin School
Galolhu Madharasa
Care Society Maldives
Maldives Autism Association
Beautiful Eyes Down Syndrome Association
Maldives Association for People with Physical Disabilities (MAPD)